APAC Webinars
APAC offers free educational training via webinar on adoption related topics. Live webinars are presented once a month and recorded webinars are available on demand through our APAC Online Training site. Webinars can be accessed by anyone throughout the state with access to the internet. 
Register for any of our upcoming webinars! If none are listed, check back soon or like our Facebook page for updates. 
All of our training event times are listed in Central Standard Time (CST)
Please note, Internet Explorer is not a supported browser. Please use Firefox, Google Chrome, or Safari.
---
Save the date for our upcoming webinars
Save the date for these upcoming webinars. Registration will open soon!
---
Recorded Webinars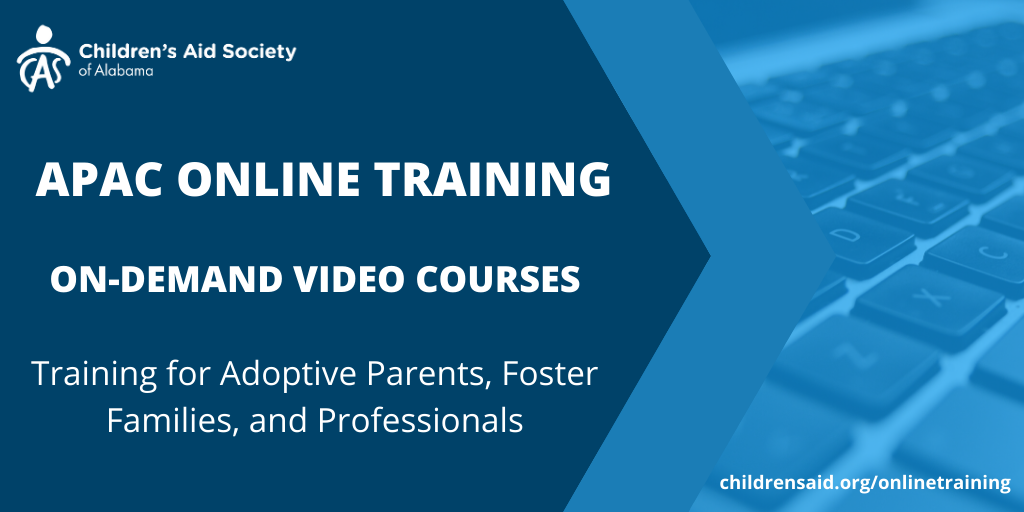 APAC recorded webinars are available for FREE in our "APAC Online Training" center on our website. You can easily access pre-recorded webinars, and obtain continuing education hours instantly through this on-demand video website. Instant general participation certificates are also available and can be used in exchange for annual Foster Parent hours. Parents or professional who miss our monthly live webinars can now conveniently access the webinars anytime day or night!
We also offer certified self-study courses for social workers seeking to purchase non-live continuing education!
Get started! The webinars can easily be accessed (and still FREE for parents and professionals) by registering at: www.childrensaid.org/onlinetraining.
For questions feel free to reach out to our training team, training@childrensaid.org or call 866-803-2722.