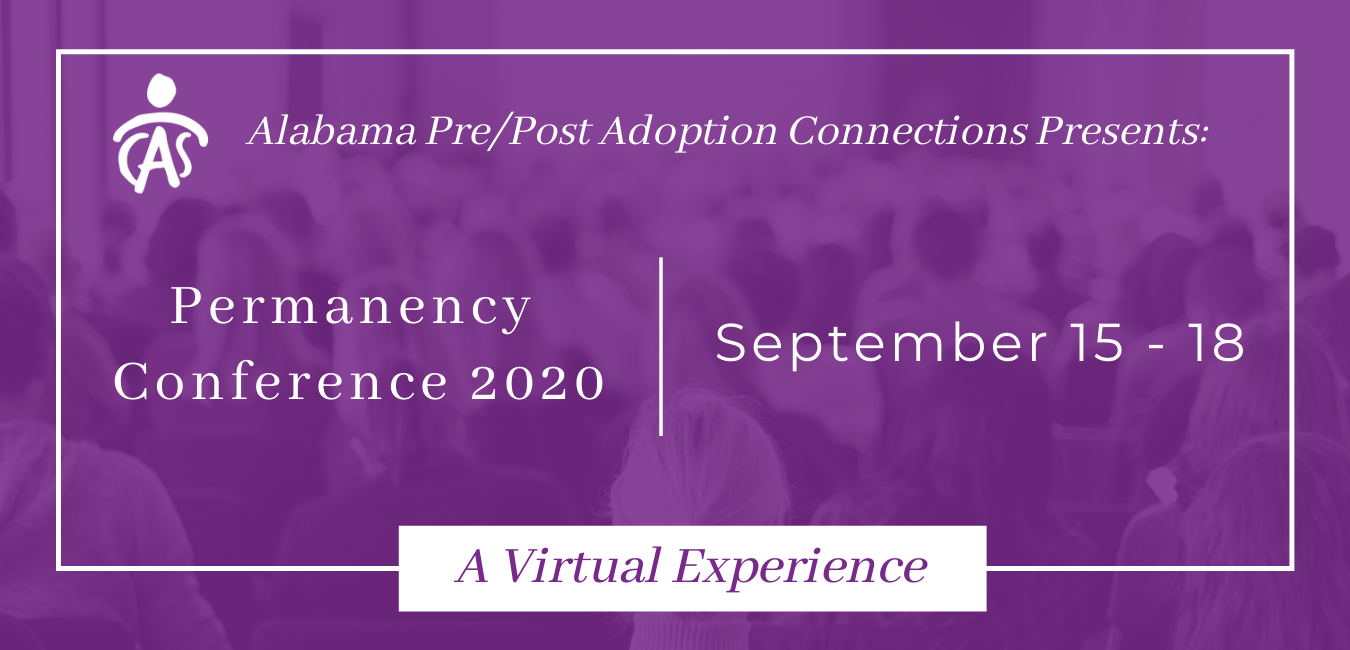 We're Going Virtual!
With the health and safety of our attendees, presenters and staff in mind, it has been decided that our 2020 Permanency Conference will be a fully online, virtual experience that will take place on September 15 - 18.
We are excited that a virtual event offers the possibility to broaden the learning opportunities available to our child welfare community!
We hope that you will join us for this re-imagined event, and celebrate our collective resilience and dedication to seeking the knowledge that will help us achieve permanency for the children we serve and love.

---
About The Conference
APAC coordinates an annual statewide Permanency Conference in collaboration with the Alabama Department of Human Resources to bring 4 days of focused training on meeting the range of needs of foster and adopted children and their families. This conference is geared for anyone who serves foster and adopted children in any capacity and is perfect for DHR staff, service providers and clinicians, as well as foster and adoptive parents.
The overall purpose is to provide a rich experience where participants can take part in relevant, engaging, and practical workshops to help participants feel more prepared, confident, and hopeful for the work they do. We strive to provide this conference in a relaxed setting with self-care opportunities to maximize the chances of people to feel appreciated and re-energized as they return to serving our most vulnerable populations.
---
2020 speakers and workshops
Up to 15 contact hours will be available for social workers and counselors with 3 hours of Ethics. Most workshops will also qualify for clinical hours too.
Planned Workshops will feature Ana Beltran, and a true pioneer in our field Darla Henry!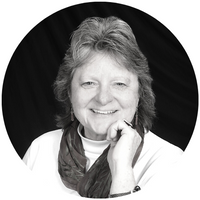 Darla L. Henry is a Social Worker, Trainer, Teacher, and Consultant with extensive knowledge and experience in the Child Welfare field. With a mission to build a path toward healing and well-being for children, youth and families in the child welfare system, Darla established and authored the 3-5-7 Model®. Darla's doctoral research, which focused on resilience in maltreated children (Child Welfare, 1999) provides a foundation for understanding the life experiences of children, youth and families who are engaged in child welfare services.


Registration has now closed for this conference.
Contact
If you have questions, please contact the Permanency Conference Administrative Coordinator, Valerie Anderson, at vanderson@childrensaid.org or 205-943-5329
---
CAS is an approved CE provider by the Alabama Board of Social Work Examiners (#0039)
Children's Aid Society of Alabama is an NBCC-Approved Continuing Education Provider (ACEP) and may offer NBCC-approved clock hours for events that meet NBCC requirements. The ACEP is responsible solely for all aspects of the program.
NBCC Provider #6459