Resource Library
---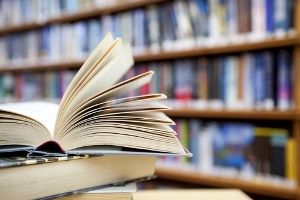 APAC has the most extensive library of resources regarding adoption, foster care, and other family-related issues. Books, DVDs, Magazines, CDs, and more are available. The state's experts on adoption and parenting have put together resources to serve adoptive families, families waiting to adopt, foster families with a plan for adoption, and service providers.
Resources can be checked out online and are mailed at no charge and return packaging and postage makes this service convenient and easy to use regardless of where you live.
Foster Parents can receive a certificate of participation from our library to submit in exchange for credit hours.
Location
Our library is located at the Children's Aid Society home office in Birmingham and is available to visitors during regular business hours from 8:30 AM to 5:00 PM. Feel free to stop in and view the vast selection of library items on our shelves!
• APAC Library Location: 2141 14th Avenue South, Birmingham, AL 35205
Online Library Listing
APAC's library resources can be accessed online at www.apaclibrary.com. Patrons can access our free only library listing by obtaining a login access from the library by calling 866-803-2722, email apaclibrary@childrensaid.org or by simply signing up below. This convenient and easy to use online access allows our patrons to search through our expansive selection of resources and place a request for preferred resources. The requested items will then be delivered to your front door within a few business days, mailed through our convenient postage paid mailbag system.
A simple how to guide has been created to help you begin using the online library. Once your resources have been reserved through your book bag, your librarian will ship items directly to you.

We have received questions about adoption subsidy, this document has relevant information. However, for the most timely and correct information specific to you and your family, please call the State DHR Office of Adoption
at (334)242-9500 and ask for adoption intake.
Sign up here to request access the online library: