APAC staff offer educational trainings on adoption related topics. These formal, professional trainings have been developed by APAC staff and are provided by request. Trainings are accessible by both urban and rural areas of the state, through the use of in-person trainings and webinars.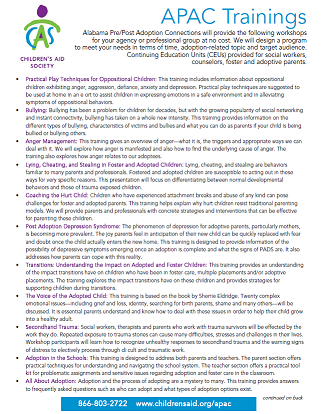 See Our Current List of Training Topics (PDF)
If you would like more information, please contact our training staff at training@childrensaid.org.