VIDEO: Learn More About Adoption in Alabama
- Click on the purple box below to access our free, 15-minute Adoption Orientation informational video, led by the APAC adoption support team that explores each step of the process for becoming adoptive parents in Alabama.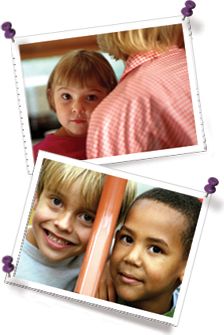 Thinking about adoption?
The thoughts and conversations that led you to this place to discover more about adoption, we know, are not ones that were taken lightly. That's why we've prepared an easy to watch adoption orientation video to help first introduce you not only to Children's Aid Society and to APAC, but to an overview of what to expect when you're adopting!
APAC is here to help!
APAC is ready to help you learn more about adoption from Foster Care in Alabama. If you are just taking the first steps to learn about adoption, we want you to know, APAC is here to join you and your family on your adoption journey! We are ready to partner with your family in answering questions, facilitating support, and helping you decide what options are best for you. Most of all it is our goal to equip you with the knowledge and support you need to help make your best, most informed decisions.
Watch the Video!
In our free, 15-minute video, you'll learn the steps necessary for becoming adoptive parents in Alabama, the requirements to help prepare you for parenting an adopted child, and how APAC will support, encourage, educate and equip you along the way. You'll also hear from a few adoptive parents who have linked arms with APAC and hear in their own words about their family experiences.
Just click Adoption Orientation in the purple box below to get instant access to our Introduction to Adoption video. Our adoption team will be reaching out to you via email or phone to answer any questions you may have about the process. There are no obligations or requirements in watching this informative video. So, let's get started, click below for instant access to learn more about how APAC is ready to help you become an adoptive parent in Alabama!
---
---
Frequently Asked Questions
Who are the Waiting Children available for adoption in Alabama? 
If a Judge determines that a child in foster care with the Alabama Department of Human Resources (DHR) cannot safely return to birth parents, the court terminates the parents' rights, making the child legally available for adoption. If DHR finds no relatives or familiar caregivers qualified to take custody of the child, s/he is placed on the State Waiting Child list. Waiting Children are usually between 5-19 years old, or part of a sibling group, and most have some medical, developmental, or emotional/behavioral special need as a result of the traumas that brought them into foster care. Many are waiting in residential or group homes for adoption by a forever family.
Are there infants or toddlers on the State Waiting Child list? 
Children under the age of 5 with no special needs are rarely placed on the State Waiting Child list. Relatives or familiar caregivers usually take custody of very young children who cannot return to birth parents. APAC refers families seeking to adopt children under 5 years old with no special needs to their county DHR office or encourages them to explore private adoption. However, APAC does provide free post-adoption support to any adoptive family in Alabama - even for private adoptions!
How much does it cost to adopt a Waiting Child? 
APAC provides training, home study, and support services at no cost to families in Alabama. Secondary costs not related to our social work services are the applicants' responsibility. Examples might include, but are not limited to, home upgrades to meet DHR safety standards, or copays for required medical exams. Approved families are encouraged to obtain a lawyer once given permission to finalize an adoption in court. DHR offers a standard stipend to assist with legal fees for an adoption finalization.
How long does it take to adopt a Waiting Child? 
On average – including training and home study – it takes 6 to 9 months for State DHR to approve a family and begin the matching process. The exact amount of time before you're approved depends on multiple factors, including APAC's assessment of your family's readiness to meet the needs of a Waiting Child. After you're approved, you can inquire about specific Waiting Children. DHR holds an approved family's home study for 6 months to try and match them with a Waiting Child in Alabama. (After 6 months, you are free to inquire out of state.) How long you wait for a match depends on your openness to the children whose needs DHR thinks your family can meet. There may be multiple families inquiring about one child; but new children are frequently added to the Waiting Child list, too.
Do I have to foster before adopting? 
No! You CAN adopt a Waiting Child without fostering first! Once a court makes a child legally available for adoption, there are no further efforts to reunify that child with relatives or previous caregivers. This means the child can go straight to meeting a potential adoptive family without further moves or disruptions. Many Waiting Children live in group homes instead of foster homes until their forever family can be found. DHR will not move a Waiting Child into an approved family's home until the child and family have met, and everyone understands that adoption is the goal. (See "How do I get to know the child if I don't foster them first?")
How do I get to know the child if I don't foster them first?
Through our training and home study interactions, APAC gets to know your family and the needs you can meet for a child. State DHR Adoption Consultants share the child's background information and assess which approved family could best meet a Waiting Child's needs. If everyone agrees to move forward, initial visits are set up and the child can live with the potential adoptive family for 90 days, and start bonding in anticipation of adoption. During this 90 day period, the family has support from DHR and APAC to address any needs or concerns before DHR gives permission to finalize the adoption. This careful process helps ensure the adoption begins and stays strong over time. It's important that the goal of adoption is understood before a child moves in with a family. The 90-day period is not a trial period.
When a child comes into foster care, DHR's first goal is always birth family reunification. Foster parents' job is to work with DHR and the birth family to support reunification efforts. They must be prepared to help the child go home to the birth family. It is only if reunification efforts fail, and a court terminates the birth parents' rights, that a foster child can become legally available for adoption. While foster parent adoptions sometime happen, it is very important that families who choose to foster have a genuine desire to help children safely reunite with birth relatives whenever possible. Foster care is not designed to be "a means to adoption." If your focus is on growing your own family through adoption, it's best to be clear about that, and avoid a conflict of interest with DHR's reunification goals for children in foster care. Many children in Alabama have already been made legally available for adoption by a court, with no more efforts at birth family reunification. Once that happens, DHR's goal for these Waiting Children becomes permanency through adoption. They can be carefully matched with "forever families," without the need for more foster care.
Can I foster and adopt different children at the same time? 
Yes, some families do foster and adopt at the same time. However, APAC only works with adoption-only families. Some of our families have gone on to adopt and then foster in the future.
Why is TIPS training required for adoption in Alabama? 
TIPS stands for Trauma Informed Partnering for Safety and Permanence. It is the State-approved curriculum required for all families wishing to adopt Waiting Children in Alabama. As the name suggests, TIPS training helps prospective adoptive parents learn how to recognize and meet the special needs of children who have been traumatized. Through TIPS, trainees learn ways to build trust and attachment with children who have been abused and neglected, and how to help them integrate into a permanent adoptive family. TIPS training is also an opportunity for APAC and State DHR to get to know you, which helps ensure that any matching process is well-informed and in the best interests of both the child and family. Thorough and patient TIPS and home study processes are important for the long term strength of an adoption.