Trained Therapists Network 2016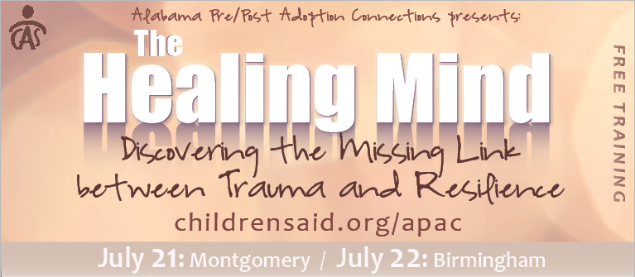 THE HEALING MIND:
Discovering the Missing Link between Trauma and Resilience
Helping professionals as well as adoptive and foster parents intuitively recognize the healing power of safe, empathic relationships for children who have experienced trauma. Furthermore, recent advances in the neurosciences have confirmed the importance of positive, healthy relationships, thus resulting in an upsurge of interventions designed to support the human ability to connect. These interventions not only foster optimal human development but also promote resilience in the face of some extremely challenging life experiences.
Yet, despite having hearts in the right place and dedicated attempts to master and apply such theories and interventions, parents and professionals often report that sustaining healthy, empathic relationships with vulnerable children is effortful, challenging and – in some cases – seemingly impossible. When success is elusive, chronic mental stress increases for adults and children alike and hope for healing diminishes while expectations decline.
Have you ever wondered what is really going on "behind the scenes" when people heal from adverse experiences? What truly determines whether an adverse experience is "traumatic" or just challenging? What roles can helping professionals play to not only provide relief but healing that lasts? Most importantly, how do people stay in a loving, light-hearted feeling (stress resistance) despite challenging or uncertain circumstances and what allows them to quickly regain this feeling if they lose it (resilience)?
Drs. Bill and Linda Pettit will explore the 3 universal and formless principles that explain how people have an innate capacity to heal from any adverse event and how this understanding alone draws this out in others.
The understanding of the three principles of Mind, Consciousness, and Thought is not a theory; it explains the way all human beings create theories, beliefs and experiences. When parents and professionals see the spiritual principles behind the human psychological experience with clarity and certainty, they know that they and the children in their care are not broken and have nothing lacking. They recognize that they and the children in their care have the same access to an unlimited source of wisdom and wellbeing. This refreshing workshop will provide an understanding that replaces mental stress with love and light-heartedness, hope, creative responsiveness, and an appreciation for the limitless possibility in every experience.

TOPICS INCLUDE:
Entire spectrum of individual responses to adverse events
How every human experience is created
Neuroscientific and epigenetic implications of chronic stress and complex trauma
Evidence of an innate state of mental wellbeing
Distinctions and commonalities between trauma-informed therapy and the 3 Principles Intervention
How to experience less stress and more joy regardless of circumstance
Emotional healing verses temporary relief


LOCATIONS:
Thursdsay, July 21
Vaughn Forest Church
8660 Vaughn Road, Montgomery, AL 36117

Friday, July 22
The Hyatt Regency Birmingham: The Wynfrey Hotel
1000 Riverchase Galleria, Birmingham, AL 35244
 
REGISTRATION:
5.5 NBCC & Social Work Clock Hours verification available for $75. *Note: There is no CE cost for foster parents or current DHR employees. 
Great news! Although pre-registration has closed, it looks like there still may be room for walk-ins! Click HERE for the walk-in registration form for you to print and bring with you. This will save you time at the event.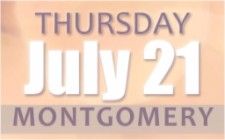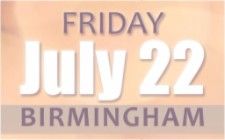 ---
SPEAKERS: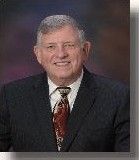 Dr. Bill Pettit, is co-owner with his wife, Linda, of 3 Principles Intervention LLC. Dr. Pettit has presented the Three Universal Principles of Mind, Consciousness and Thought as the essence of his psychiatric practice since 1983. He also practices psychiatry at the Family Medical Center of Michigan.
A graduate of Creighton University, Omaha, NE and the University of Illinois College of Medicine, Chicago, IL, Dr. Pettit completed his psychiatric residency at the Philadelphia Naval Regional Medical Center in Philadelphia, PA. He is board-certified in Psychiatry, Adolescent Psychiatry, Geriatric Psychiatry and Psychosomatic Medicine. He is also certified in Addiction Medicine.
Dr. Pettit served as a physician in the United States Navy for over 9 years, including 3 years as a Navy flight surgeon and 3 years as Chief of Psychiatry of the Navy Nuclear Submarine base at Groton, Connecticut.
Presently, Dr. Pettit holds an appointment as Adjunct Professor of Counseling in the Graduate College at Siena Heights University. Formerly, Dr. Pettit held an appointment as Associate Professor of Behavioral Medicine and Psychiatry at West Virginia University (WVU) and was the Medical Director of the Sydney Banks Institute at WVU. Previously, Dr. Pettit held an appointment as Adjunct Assistant Professor at the Des Moines, Iowa Osteopathic School of Medicine
Dr. Pettit is a recognized educator in the Three Principles intervention, and has presented at many national and international conferences and consulted to numerous clients both nationally and internationally.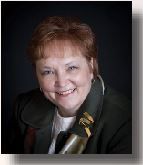 Dr. Linda Pettit, a counseling psychologist, provides individual and organizational consulting, speaking, training and writing through 3 Principles Intervention LLC, which she co-owns with her husband, William F. Pettit, Jr., MD, psychiatrist.  
Most recently, Dr. Pettit served as Dean of the Graduate College and Director of Counselor Education for Siena Heights University, a Catholic liberal arts institution with six campuses in Michigan and an internationally available on-line program. 
Dr. Pettit has provided leadership, program development and counseling services in mental health for over 30 years.  She has worked in business, university, hospital, community agency and private practice settings.  Previously, she enjoyed a career in public relations management.
For the past 11 years, Dr. Pettit's clinical work has been based solely on sharing the 3 Principles of spiritual and psychological functioning as discovered by Sydney Banks. With deep gratitude for its power to help others heal and find wisdom and health, she has shared the understanding with many people struggling with depression, grief, anxiety, trauma, relationship challenges, and with behavioral and somatic concerns.
Dr. Pettit holds a doctorate of education in Counseling Psychology from West Virginia University (1991); a master of arts in Counselor Education from Siena Heights University (1983) and a bachelor of arts in Journalism from Michigan State University (1975).
---
CAS is an approved Continuing Education Provider for ABSWE (#0039).
Children's Aid Society is an NBCC-Approved Continuing Education Provider (ACEP) and may offer NBCC-approved clock hours for events that meet NBCC requirements. Children's Aid Society is responsible solely for all aspects of the program. (NBCC Provider #6459)

If you have questions, please contact our training staff at 866.803.2722 or email training@childrensaid.org