Clearing the Path
Facilitating Educational Success for Foster and Adopted Children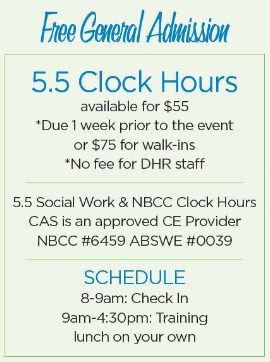 Children spend literally half of their waking hours either in school or dealing with educational matters; however, academic success is unfortunately not always the top priority for foster and adopted children. School struggles are one of the top reasons foster and adoptive families seek counseling support; whether it be related to academic, social, or behavioral concerns. These struggles are not only overwhelming for the child, they can become very complex and intimidating for educators, parents, and the professionals serving them.
This interactive training will address what mental health professionals need to know in order to support foster and adopted children to achieve educational success. It will be addressed on several levels, including working with teachers to ensure sensitivity and understanding of adoption issues and how they may manifest themselves at school; promoting informal, positive, and factual information about adoption for non-adopted students; and very critically, ensuring that parents and school personnel are able to work together to support the needs of foster and adopted students. Special attention is given to the creation of collaborative relationships between adoption professionals and school counselors. This workshop outlines ways to connect these important systems to ensure students' needs are met, particularly those with special needs.
Topics Include:
The impact of trauma, loss and grief on school performance
Specific strategies that therapists, social workers, or providers can implement to support families and serve as an effective liaison for the family and school
How to help schools see "under the surface" of behavioral problems and look through the lens of emotional regulation
How to see signs of anxiety, depression, and other struggles that often go "under the radar"
How to effectively advocate and intervene appropriately as needed
Locations:
Thursdsay, July 27
The Church at Brook Hills
3145 Brook Highland Pkwy, Birmingham, AL 35242

Friday, July 28
Frazer United Methodist Church
6000 Atlanta Hwy, Montgomery, AL 36117
Registration:
5.5 NBCC & Social Work Clock Hours verification available for $55. *Note: There is no CE cost for foster parents or current DHR employees.
Click on the date and location of your choice below to register for the event:
---
Speaker: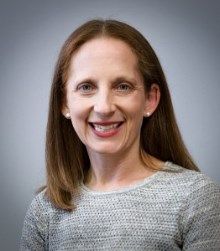 Lisa Dominguez, LCSW-C received her Masters in Social Work from New York University and her Bachelor of Arts in Psychology from the University of Maryland. Ms. Dominguez has over 20 years of experience working with children and families in educational and community-based mental health settings. As both an adoption competent therapist and the Director of Clinical Services for C.A.S.E., she has provided specialized services to children and families who have been touched by adoption and foster care, specializing in the areas of loss and attachment. In addition to her clinical and administrative responsibilities, Ms. Dominguez facilitates Kid's Adoption Network (KAN) groups, Wise Up! workshops and provides trainings on topics such as loss and grief, adopted adolescents and SAFE at School to both parents and professionals locally, nationally and internationally.
---
CAS is an approved Continuing Education Provider for ABSWE (#0039).
Children's Aid Society is an NBCC-Approved Continuing Education Provider (ACEP) and may offer NBCC-approved clock hours for events that meet NBCC requirements. Children's Aid Society is responsible solely for all aspects of the program. (NBCC Provider #6459)

If you have questions, please contact our training staff at 866-803-2722 or email training@childrensaid.org