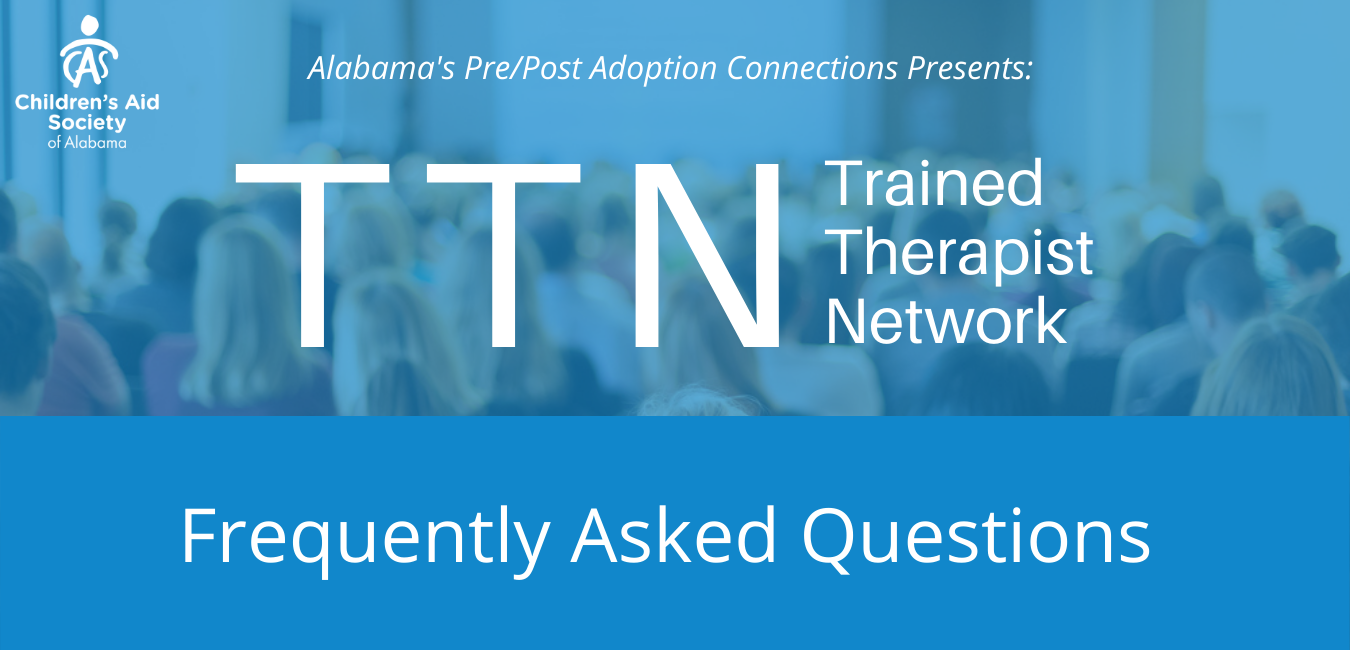 ACCESS:
1. Can I register for the in-person event instead or do I have to attend virtually?
The in-person events are being held for Alabama DHR staff only and DHR slots are available.
2. What webinar platform will be used to stream this event?
We are using Zoom and this will be provided in a live, interactive webinar format.
IMPORTANT: If you have a zoom account, please register with the same email to expedite the CE verification process.
3. When and how will I receive my individualized Zoom link?
We will automatically generate Zoom links for all registrants one week prior to the event using the email from your registration.
NOTE: Please check your junk or spam filters for this link or check alternative emails that you perhaps registered with.
4.  What if I get cut off or have to sign off and come back?
 Zoom tracks all of the time you have joined and the join link will remain the same for the whole event.
5.  Will I need a webcam or microphone?
 Due to the volume of participants, we will communicate through the questions box, the chatbox, and poll features, so you will not need a webcam or microphone.
CONTINUING EDUCATION:
6. How do I know if I have to pay for CE verification?
There is only a CE fee of $55 for Social Work and Counseling (NBCC) CE verification.

If you need foster parent training hours or a general participation certificate, these will come at no cost and will not be valid for Social Work or Counseling contact hours.

There is no CE cost for Alabama DHR Employees regardless of slot allotment but all DHR staff must register in LETS for your respective event.
7. Can we share a computer/watch together and still get credit?
Yes- as long as everyone has pre-registered AND you inform us the day of the event in the questions box who all is attending together
8. I'm not sure I can attend the whole time. What about partial credits?
 We do not offer partial credits for our individual training events but we do offer partial credits for our multi-session conferences.
DHR AND IN-PERSON EVENT:
9. What about DHR slots?
 There is an in-person event for DHR staff only on Tuesday, November 10 at Jefferson County DHR and this will be for Jefferson and surrounding/nearby counties only.

For the in-person version of the November 12 event at the Embassy Suites Hotel, DHR slots will be provided for Montgomery and surrounding/nearby counties.

Some SDHR slots are available for each date and location as well.

For the virtual event, there are no DHR slot limitations but you must register in LETS for supervisory approval.
10. What changes will be made to ensure the health and safety of participants who attend in person?
We have limited slots for attendance to ensure safe social distancing and masks are required for all attendees.

We are changing the check-in process. DHR Staff will simply show your badge and we will check you in.

Refreshments will be served in individual packages along with water bottles and they will be put out on the tables. Unfortunately, coffee and hot tea will not be served as we usually do.

The evaluative and CE process will be tweaked to be done electronically.