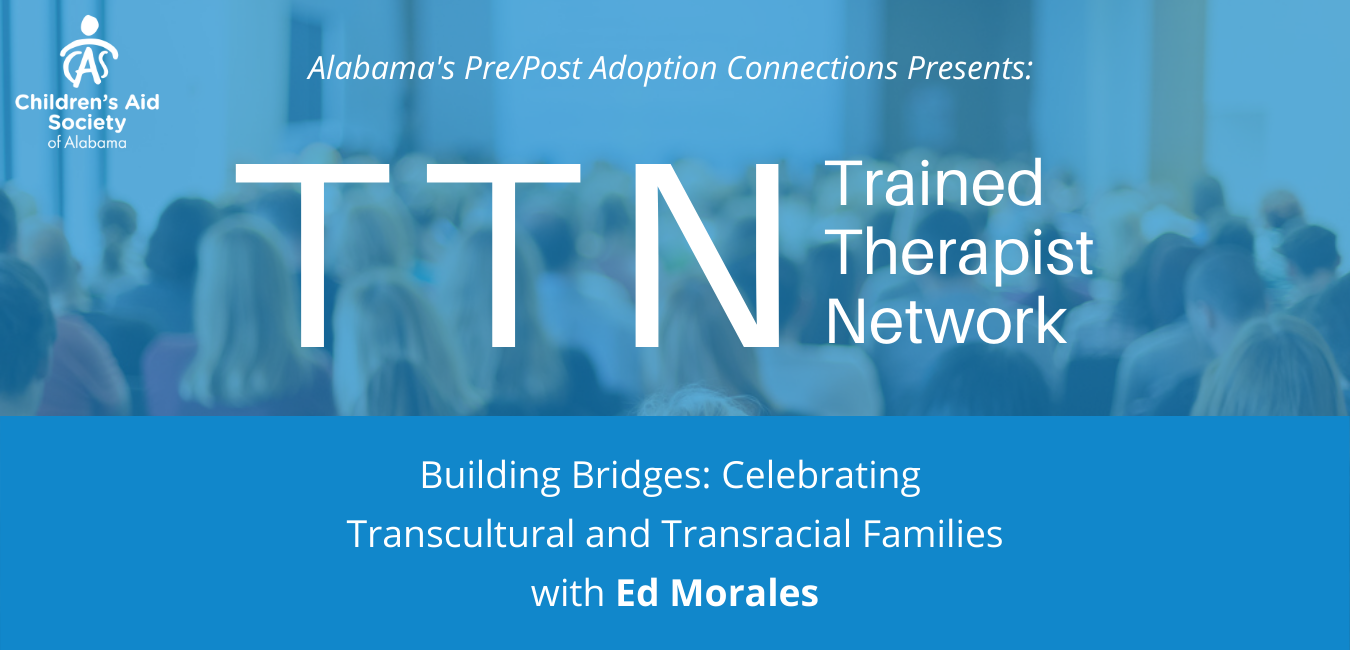 Due to the seating limitations, our in-person training is for DHR staff only.  DHR Slots are listed below next to their respective location.
---

November 12th - MONTGOMERY, AL 
*LOCATION CHANGE:
Location:     Embassy Suites Montgomery Hotel and Conference Center 
                      300 Tallapoosa Street
                      Montgomery, AL 36104
Time:            9:00 am - 4:00 pm 
DHR Slot Allotment:
Montgomery  4
Lowndes        2
Lee                  2
Autauga         2
Crenshaw      2
Pike                2
Bullock           2
Macon            2
Elmore           2
Hale               3
ST. DHR         4
---
Schedule
8:30-9:00: Check-in
9:00-10:15: Session 1 - Exploring the biological and sociological origins of bias
10:15-10:30: Break
10:30-11:45: Session 2 - Personal identity and working across difference
11:45-12:45: Lunch
12:45-2:15: Session 3 - Understanding and creating safer, braver spaces for families
2:15-2:30: Break
2:30-4:00: Session 4 - Supporting transracial and transcultural families in challenging times
*Morning and afternoon sessions each include one 15-minute break for a total of 5.5 hours.
Note: There's no cost for foster parent CEs or Alabama Department of Human Resources employees. Questions about CEs can be directed to training@childrensaid.org.
---
Overview
2020 has ushered in a renewed focus on social and racial inequality in the United States and beyond, spurring conversations about equity, justice, and social change around kitchen tables, water coolers, and in marble hallways across the United States and the world. For transracial and transcultural families, these conversations may feel familiar, but social unease may make these conversations even more difficult than before.
Transracial and transcultural family systems present unique challenges that can be difficult for even the most skilled families to navigate successfully. Healthy family systems that span culture and race demand vulnerability and bravery that simply does not come easily for most people.
In this workshop, we will explore a variety of complex social and biological issues that influence how our families function in an increasingly complicated social world. We will explore personal bias, identity, and the vital importance of championing safer, braver spaces for our families and their children. Through personal narrative, case studies, reflection, and connection, we will examine how cultural and racial differences impact ourselves, our families and our children, and how we can turn the tides to create futures that are brighter, more tolerant, and stronger than ever before.
---
Objectives
Following the completion of this session, participants will be able to:
·       Describe the origins of bias and its impacts on interpersonal relationships and family systems
·       Understand how personal experience shapes professional and personal work and collaboration
·       Identify and implement key strategies to create safer and braver spaces for critical conversations
·       Provide ongoing support to transcultural and transracial families as they navigate a complicated social work
---
Speaker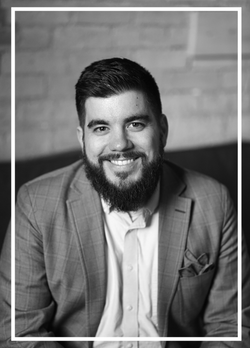 Since 2011, Ed Morales has worked with more than 1,000 kids and their families, first as a school social worker, then as a school-based therapist, and now as a trainer, parent, and educator who has partnered with more than two dozen agencies and organizations across the United States to provide training and consultation on children's mental health, managing challenging behavior, and implicit bias.
Ed works as a Trainer with the Minnesota Child Welfare Training Academy and as a social worker with Children's Hospitals and Clinics of Minnesota, serves on the Minnesota Subcommittee on Children's Mental Health, and is a member of the community faculty at the University of Minnesota School of Social Work. Ed is the founder of Socorro Consulting and Training, an organization dedicated to creating a more peaceful, compassionate world for young people and their families.
The transracially adoptive parent of two remarkable sisters, Ed lives in North Minneapolis with his family.
---
CAS is an approved Continuing Education Provider for ABSWE (#0039).
Children's Aid Society is an NBCC-Approved Continuing Education Provider (ACEP) and may offer NBCC-approved clock hours for events that meet NBCC requirements. Children's Aid Society is responsible solely for all aspects of the program. (NBCC Provider #6459)

If you have questions, please contact our training team at 866-803-2722 or email training@childrensaid.org