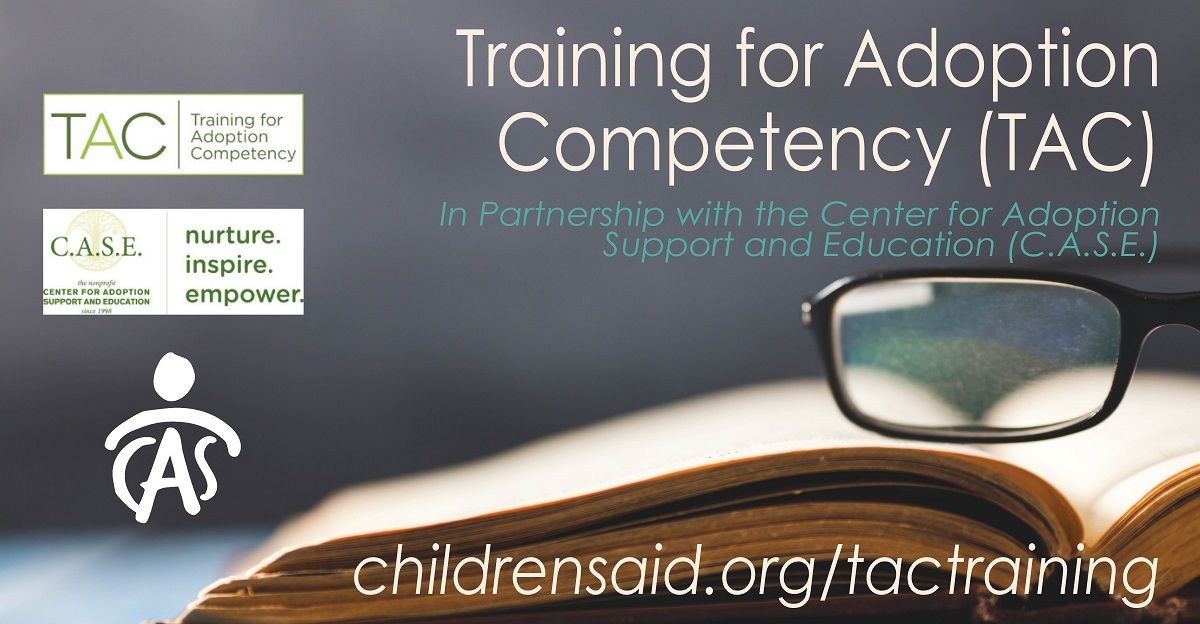 Children with traumatic experiences of abuse, neglect and abandonment and challenging behavioral and emotional responses are at greater risk of presenting with adjustment problems within their adoptive families. These children's emotional issues  can be very complex, and adoptive parents often identify these issues as the primary contributors to family stress post-adoption.  It is also true that adoptive families often face significant challenges in finding quality mental health services provided by therapists who are knowledgeable about the effects of pre-adoption experiences on children's intellectual and social functioning, children's ability to form attachments to their adoptive families, and children's overall development in light of early trauma. Additionally, birth parents can experience significant stress, grief, and loss throughout the adoption process and also need access to mental health services to meet their needs.
Access to adoption-competent mental health services is a critical factor in the overall success of adoption.
The Training for Adoption Competency (TAC) addresses the needs of members in the entire adoption kinship network for quality mental health services. It is designed to increase families' and individuals' access to adoption competent mental health professionals and to improve the well-being of adopted children and youth and their families. Based on eighteen adoption competencies developed by Center for Adoption Support and Education (C.A.S.E.) in collaboration with its National Advisory Board, C.A.S.E. developed the TAC to build and strengthen adoption competency in mental health communities across the United States.
SPECIAL FEATURES:
• Exclusively designed for mental health professionals
•Has an in-depth clinical focus and is specifically designed to build and strengthen clinical skills
• Competency-based, using a definition of an "adoption competent mental health professional" and clinical adoption competencies
• Manualized to ensure high quality replication
• Rigorously evaluated through pilot testing and replication evaluation.
• Has two components:  the TAC curriculum, a 72-hour in-home and classroom based training program; and the TAC case consultation component, which is comprised of 6 case consultation sessions over the course of 6 months to support transfer of learning to practice.
LEARNING OBJECTIVES:
The general learning objectives for the TAC are that participants will do the following:
• Learn the theoretical framework and therapeutic approach of adoption competent mental health practice.
• Understand the legal and ethical issues that impact adoption.
• Develop clinical skills in working with birth families, children and prospective adoptive parents in planning for adoption.
• Develop clinical skills in working with adopted children and youth and adoptive families on issues of loss, grief, separation, identity information and attachment.
• Develop clinical skills in working with adopted children and youth and adoptive families on issues related to the impact of genetics and past experiences on adjustment and the psychological well-being of adopted children.
• Understand how trauma impacts adopted children, and tools and techniques to support recovery from adverse beginnings.
• Understand the issues that impact identity formation for adopted youth and young adults.
• Learn how to support adoptive parents in developing therapeutic strategies in response to their children's challenging behaviors.
• Develop assessment and intervention skills with different types of adoptive families and with birth families.
• Learn the developmental stages of adoptive families and the process of adoptive family formation and integration.
• Develop skills in working with adopted children, youth and adults, adoptive families and birth families on issues of adoption openness and ongoing connections.
• Develop an understanding of the racial, ethnic and cultural issues in adoption and how to work with transracial and transcultural families.
• Identify and utilize evidence-based and evidence-informed practices and interventions with individuals within the adoption journey.
• Learn how to work effectively with service systems and the community  on behalf of adoptive families.
• Reinforce and strengthen the learning process through the case consultation process, resulting in strong transfer of learning to practice.
CONTACT US:
Are you interested 2018-2019 APAC TAC Training opportunity but have additional questions and just aren't sure?? Please contact Brock Sellers at training@childrensaid.org or call 205-943-5360.

*TAC Training is presented in partnership with the Center for Adoption Support and Education (C.A.S.E.). For more information visit their site here.