Seven Core Issues in Adoption and Permanency:
A Guide to Promoting Understanding and Healing
with Allison Davis Maxon, LMFT
---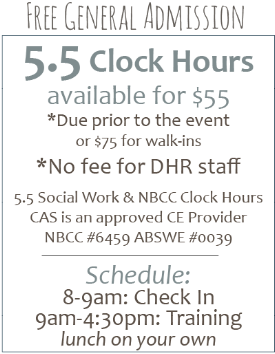 Overview
For over 30 years, the Seven Core Issues in Adoption and Permanency has resonated as a theoretical framework that gives language and validity to all those touched by the experience of adoption and permanency. Families built through adoption, foster care and kinship care have unique needs and challenges throughout each developmental phase of their family's life cycle.
Adoption and permanency creates issues related to attachment, abandonment, grief/loss, identity formation, intimacy and mastery/control that are both complex and lifelong for children, foster/adoptive/kinship parents, and birth/first families. One of the greatest gifts of the Seven Core Issues in Adoption & Permanency is its ability to unify all members of the adoption and permanency community, now referred to as the "constellation".
The Seven Core Issues provide a theoretical framework that allows for an exploration, expression, and understanding of the challenges and emotions embedded within the adoption and permanency experience. The Seven Core Issues in Adoption and Permanency has resonated deeply with the adoption/permanency community as a way to de-pathologize the lifelong losses and challenges experienced across all developmental stages. The Seven Core Issues empowers adoptive, foster and kinship parents with tools to understand the additional developmental tasks of the children they are parenting while acknowledging their own Core Issues related to parenting a child they did not birth.
Whether you're a foster or adoptive parent, front-line service professional, or clinician, this is sure to be an event you will not want to miss!
---
Objectives
Participants will learn the Seven Core Issues in Adoption/Permanency as a way of understanding the lifelong, intergenerational losses, challenges and tasks for the child/youth/adoptee, foster/kinship/adoptive parents and birth/first parents.
Participants will learn tools and resources to address each of the Seven Core Issues for each constellation member through a strengths-based, resiliency focused lens.
Participants will be able to identify various types and symptoms of traumatic loss for children, as well as ways to intervene to help children identify, express and manage their pain/grief/anger/distress.
Participants will recognize the signs of grief and loss in children/youth, especially as it relates to their traumatic losses and developmental stage and develop tools to assist with grief and affect management.
Participants will learn to use the conceptual framework of emotional intelligence as way to strengthen parents/caregivers ability to read and attune with the emotional cues of their child while strengthening the child/youths ability to identify and express complex emotions associated with trauma and the foster/adoption experience.
---
Speaker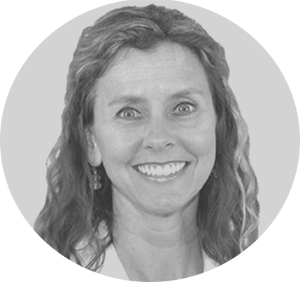 Allison Davis Maxon, M.S., LMFT is a nationally recognized expert in the fields of child welfare and children's mental health. Specializing in Attachment, Trauma and Permanency/Adoption, she has over twenty five years of experience as a clinician, educator, advocate and leader focused on helping children and families heal and thrive. She is currently the Executive Director for the National Center on Adoption and Permanency and was honored in 2017 with the prestigious Congressional Coalition on Adoption Institute 'Angel in Adoption' award. Allison was the foster care consultant for the Paramount Pictures movie Instant Family and is the coauthor of Seven Core Issues in Adoption and Permanency: A Guide to Promoting Understanding and Healing in Adoption, Foster Care, Kinship Families and Third Party Reproduction, Jessica Kingsley Publishers 2019. Read more about Allison.
---
Dates & Locations
Huntsville Area
Wednesday, November 6
Madison County DHR
Directions: 2206 Oakwood Avenue NW, Huntsville, AL 35810
Birmingham Area
Thursday, November 7
Jefferson County DHR
Directions: 2001 12th Avenue North, Birmingham, AL 35234 
Mobile Area
Tuesday, November 19
Christ United Methodist Church
Directions: 6101 Grelot Road, Mobile, AL 36609
Montgomery Area
Thursday, November 21
RSA Activity Center
Directions: 201 Dexter Avenue Montgomery, AL 36104 
---
Registration
NOTE: Pre-Registration for Mobile and Montgomery events closes Thursday, 11/14/19 at 11:59 pm CST but walk-ins are welcome!
CAS is an approved Continuing Education Provider for ABSWE (#0039).
Children's Aid Society is an NBCC-Approved Continuing Education Provider (ACEP) and may offer NBCC-approved clock hours for events that meet NBCC requirements. Children's Aid Society is responsible solely for all aspects of the program. (NBCC Provider #6459)

If you have questions, please contact our training team at 866-803-2722 or email training@childrensaid.org