 ---
Beneath the Mask
Adoption Through the Eyes of Adolescents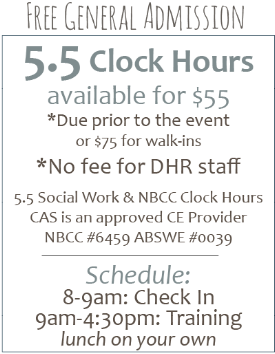 Adolescence is a time when adoptees struggle with an extra layer of challenges related to their identity, their future and their past. This training will explore how the "normal" or typical developmental tasks of the teen years are intensified by adoption, particularly if teens are being raised by parents of a different race or culture. Participants will gain an understanding of how adoption influences separation from parents, identity formation and decisions related to sexuality. In her book, Beneath the Mask: Understanding Adopted Teens, author and C.A.S.E. CEO, Debbie Riley highlights "the six spots where teens get stuck" as key vulnerabilities around the adoption experience in adolescence. This training will address those stuck spots in detail. Potentially mild and serious emotional and behavioral issues at home and at school will be addressed. This training is for both parents and professionals, with practical applications and clinical strategies included in the sessions.
---
Dates & Locations:
Birmingham Area
Tuesday, November 27
Jefferson County DHR
Directions: 2001 12th Ave N, Birmingham, AL 35234
Huntsville Area
Thursday, November 29
Madison County DHR
Directions: 2206 Oakwood Ave NW, Huntsville, AL 35810

Mobile Area
Tuesday, December 4
Mobile County DHR
Directions: 3103 Airport Blvd, Mobile, AL 36606

Montgomery Area
Thursday, December 6
Vaughn Forest Church
Directions: 8660 Vaughn Rd, Montgomery, AL 36117
---
Speakers:
Debbie Riley and Mari Itzkowitz of Center for Adoption Support and Education are speaking at our upcoming TTN Event! Debbie will be speaking in the Huntsville and Birmingham locations. Mari will be speaking in the Mobile and Montgomery locations.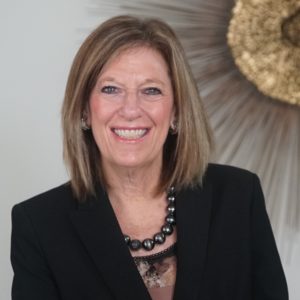 Debbie B. Riley, LCMFT, C.A.S.E.'s Co-founder and Chief Executive Officer, earned her Master's degree in Marriage and Family Therapy and her Bachelor's Degree in Family Studies from the University of Maryland. Since C.A.S.E.'s inception in 1998, Debbie has grown the organization into a national and international mental health resource for foster and adoptive families as well as for the professionals who support them.
Among her many professional accomplishments is her co-authoring of the book, Beneath the Mask: Understanding Adopted Teens.
Debbie also founded the TAC (Training for Adoption Competency Curriculum) currently taught in 17 states across the country. Through a recent federal five-year grant awarded to C.A.S.E from the U.S. Department of Health and Human Services, Administration for Children and Families (ACF), Debbie serves as the Principal Investigator to establish a National Adoption Competency Mental Health Training Initiative (NTI), created to build the adoption competency capacity of child welfare professionals and mental health practitioners that serve youth moving toward permanency as well as youth living in permanent adoptive or guardianship homes.
Debbie is proud recipient of the Children's Bureau 2015 Adoption Excellence Award. Nominated by Rita Soronen, President and CEO of the Dave Thomas Foundation for Adoption, Debbie's unwavering commitment to providing resources, support and advocacy for children, teens and family members touched by adoption and foster care is in itself extraordinary.
---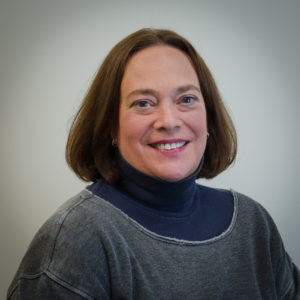 Mari Itzkowitz, LCSW graduated from the University of Wisconsin with a Bachelor of Science in Education, and received her Masters of Social Work from The Catholic University of America. Mari is the Director of Clinical Services and has over 20 years of experience providing clinical services to families who have adopted both domestically and internationally. She provides clinical and administrative supervision to the C.A.S.E. Clinical Team.
Mari provides individual, family and group therapy to adopted children, teens, adults and their families, as well as pre-adoption therapy for children and families moving toward finalization. Her specialty is grief and loss, and attachment issues.  Mari works from a family systems perspective and believes that strengthening the family bond is the most effective way to bring about change.
Mari is also a leader of the C.A.S.E. Training Team, providing training and education to adoption, child welfare, mental health and school professionals as well as parent groups, both locally and nationally.  Mari is a key facilitator of the "Train the Trainer" program for C.A.S.E.'s Training in Adoption Competency (TAC) program, created to increase the adoption competence of mental health professionals around the country. To date, she has trained over 50 trainers nationwide who are teaching the TAC Curriculum to clinicians in their communities.
Registration
NOTE: Although pre-registration for Mobile and Montgomery is now closed, walk-ins ARE welcome! (Just visit the help desk upon arrival.)
---
CAS is an approved Continuing Education Provider for ABSWE (#0039).
Children's Aid Society is an NBCC-Approved Continuing Education Provider (ACEP) and may offer NBCC-approved clock hours for events that meet NBCC requirements. Children's Aid Society is responsible solely for all aspects of the program. (NBCC Provider #6459)

If you have questions, please contact our training staff at 866-803-2722 or email training@childrensaid.org