14th Annual Permanency Conference
NEW DATES!!
September 16-18, 2020
---
NOTICE: The 2020 Permanency Conference has been POSTPONED until September 16-18, 2020!
APAC coordinates an annual statewide Permanency Conference in collaboration with the Alabama Department of Human Resources to bring 3 days of focused training on meeting the range of needs of foster and adopted children and their families. This conference is geared for anyone who serves foster and adopted children in any capacity and is perfect for DHR staff, service providers and clinicians, as well as foster and adoptive parents.
The overall purpose is to provide a rich experience where participants can take part in relevant, engaging, and practical workshops to help participants feel more prepared, confident, and hopeful for the work they do. We strive to provide this conference in a relaxed setting with self-care opportunities and delicious food to maximize the chances of people to feel appreciated and re-energized as they return to serving our most vulnerable populations.
Location
Marriott Birmingham: 3590 Grandview Parkway, Birmingham, AL 35243
Schedule
Wednesday, September 16, 2020
11:00 am Registration/Conference Check-In

11:30 am - 12:30 pm Lunch

12:15 - 1:30 pm General Session

1:45 - 5:00 pm Workshops 
Thursday, September 17, 2020
7:30 am Breakfast

8:30 - 11:45 am Workshops

12:00 - 1:30 pm Lunch and Keynote Speaker

1:45 - 5:00 pm Workshops
Friday, September 18, 2020
7:30 am Breakfast

8:30 - 10:00 am Plenary Session

10:15 am - 11:30 am Closing Session
Planned Workshops include the following and will feature Dr. Johnetta McSwain, Ana Beltran, and a true pioneer in our field, Darla Henry! 
Permanency versus Relationships
Interpreting Psychological Evaluations
Understanding Kinship Guardianship
Reasonable and Prudent Parenting Standards
Meaningful Casework Visits
Understanding and Navigating Psychotropic Medications
Wholistic Approach to Resilience
Assessing and Assisting with Permanency Readiness with the 3-5-7 Approach
The Language of Processing Difficult Situations
Dealing with Resistant Parents
Cultural Competency and Ethics (3 hours)
Finding Forever; Strategies for Identifying and Facilitating Relational Connection for Older and Aging-out Youth
And several more!
Up to 13 Contact Hours available for social workers and counselors with 3 hours of Ethics. Most workshops will also qualify for clinical hours too.
CAS is an approved CE provider by the Alabama Board of Social Work Examiners (#0039)
Children's Aid Society of Alabama is an NBCC-Approved Continuing Education Provider (ACEP) and may offer NBCC-approved clock hours for events that meet NBCC requirements. The ACEP is responsible solely for all aspects of the program.
NBCC Provider #6459

Featured Presenters: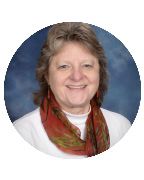 Darla L. Henry is a Social Worker, Trainer, Teacher, and Consultant with extensive knowledge and experience in the Child Welfare field. With a mission to build a path toward healing and well-being for children, youth and families in the child welfare system, Darla established and authored the 3-5-7 Model®. Darla's doctoral research, which focused on resilience in maltreated children (Child Welfare, 1999) provides a foundation for understanding the life experiences of children, youth and families who are engaged in child welfare services.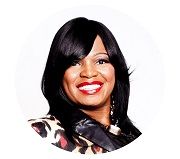 Johnnetta McSwain, Ph.D., MSW, from the mean streets of Birmingham, Alabama to the halls of academia, and from GED to Ph.D., Johnnetta McSwain, beat the odds. She is the recipient of the prestigious Ruby Award and The EMMY Award-winning documentary, The Road Beyond Abuse, which depicts her triumphant journey through unforeseeable child sexual, physical and emotional abuse, trauma and self-destruction. The documentary produced and directed by Georgia Public Broadcasting (GPB) and narrated by Jane Fonda aired April 2009.  In addition, she is the best-selling author of her compelling autobiography, Rising Above the Scars.
---
Cost
General Admission: $259
Foster or Adoptive Parents and APAC Independent Contractors: $229
DHR Staff Slots: $0
Lodging
All qualified DHR lodging is covered with county/state slot allotment.
For all other attendees needing lodging, you can click below to get a room under our block for a reduced rate of $115.00 per night! Book your group rate for the 14th Annual Permanency Conference!

Contact
If you have questions, please contact the Permanency Conference Administrative Coordinator, Valerie Anderson, at vanderson@childrensaid.org or 205-943-5329.