APAC coordinates an annual statewide Permanency Conference in collaboration with the Alabama Department of Human Resources Office of Permanency, for up to 200 DHR staff participants. Other professionals serving families and children will be able to attend the conference for a nominal registration fee.
Location
Marriott Birmingham: 3590 Grandview Parkway, Birmingham, AL 35243
Schedule
Monday, April 9
11:00 am Registration/Conference Check-In

11:30 am - 12:15 pm Lunch

12:15 - 1:30 pm General Session

1:45 - 5:00 pm Workshops 
Tuesday, April 10
7:30 am Breakfast

8:30 - 11:45 am Workshops

12:00 - 1:30 pm Lunch and Keynote Speaker

1:45 - 5:00 pm Workshops
Wednesday, April 11
7:30 am Breakfast

8:30 - 10:00 am General Session

10:15 am - 12:00 pm Closing Session

12:00 pm Boxed Lunch
Planned Workshop Topics
• Appropriate use of Psychotropic Medication in Foster and Adopted Children
• Partnering with Birth Families
• Maintaining Sibling Connections
• Tools of Choice Parenting and Applied Behavioral Analysis
• Promoting Resilience Through Artistic Expression
• "Unpacking the No" to Permanence in Teens
• Independent Living for Older Youth
• Attachment 101
• Filling the Bucket: Practical Tools for Sensory and Emotional Regulation in Children
• Engaging and Supporting Kinship Families
• Family Finding for Older Youth
And Many More!
​
Up to 14 Contact Hours available for social workers and counselors! (3 Ethics)
CAS is an approved CE provider by the Alabama Board of Social Work Examiners (#0039)
Children's Aid Society of Alabama is an NBCC-Approved Continuing Education Provider (ACEP) and may offer NBCC-approved clock hours for events that meet NBCC requirements. The ACEP is responsible solely for all aspects of the program.
NBCC Provider #6459
Keynote Speaker
"All Roads Lead Home" with Sue Badeau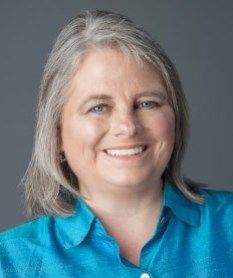 Sue Badeau is a nationally known speaker, writer, and consultant. She is currently the President of the North American Council on Adoptable Children and Justice for Families and has worked closely with the National Child Traumatic Stress Network, the National Council for Juvenile and Family Court Judges, Casey Family Programs and the Pew Commission on Children in Foster Care.  Sue and her husband, Hector, are lifetime parents of 22 children, two by birth and 20 adopted and have also served as foster parents and kin caregivers to more than 75 children.  They have authored books on permanency and trauma including, Are We There Yet: The Ultimate Road Trip, Adopting and Raising 22 Kids, Building Bridges of Hope: A Coloring Book for Adults Caring for Children Who Have Experienced Trauma, and the child's companion version, "Bubbles and Butterflies" both illustrated by their daughter Chelsea Badeau.
---
Cost
General Admission: $239
APAC Independent Contractors: $209
DHR Staff Slots: $0
Lodging
All qualified DHR lodging is covered with county/state slot allotment.
For all other attendees needing lodging, click here before March 12 to book your room for the reduced conference rate of $115/night. 
Liz Huntley
Note: Pre-Registration has now closed but walk-ins are welcome!
If you are a DHR walk-in and will need lodging, we may not be able to accommodate you as we are past the deadline for rooming assignments.

If you have questions, please contact the Permanency Conference Administrative Coordinator, Valerie Anderson, at vanderson@childrensaid.org or 205-943-5329.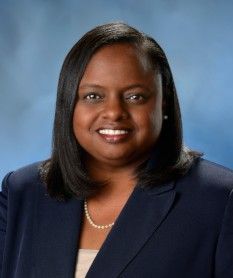 This form is currently unavailable. Try again later.
Location
Marriott Birmingham: 3590 Grandview Parkway, Birmingham, AL 35243
Schedule
Monday, March 11, 2019
11:00 am Registration/Conference Check-In

11:30 am - 12:15 pm Lunch

12:15 - 1:30 pm General Session

1:45 - 5:00 pm Workshops 
Tuesday, March 12, 2019
7:30 am Breakfast

8:30 - 11:45 am Workshops

12:00 - 1:30 pm Lunch and Keynote Speaker

1:45 - 5:00 pm Workshops
Wednesday, March 13, 2019
7:30 am Breakfast

8:30 - 10:00 am General Session

10:15 am - 12:00 pm Closing Session

12:00 pm Boxed Lunch


 
Up to 14 Contact Hours available for social workers and counselors! (3 Ethics)
CAS is an approved CE provider by the Alabama Board of Social Work Examiners (#0039)
Children's Aid Society of Alabama is an NBCC-Approved Continuing Education Provider (ACEP) and may offer NBCC-approved clock hours for events that meet NBCC requirements. The ACEP is responsible solely for all aspects of the program.
NBCC Provider #6459