Workshop Descriptions 
Kinship Guardianship: Creating Permanent Families for Children in Kinship Foster Care with Ana Beltran
Back in 2010, Alabama was one of the first states to take the federal option to offer a "Guardianship Assistance Program (GAP)." In Alabama, GAP is known as "kinship guardianship." This program provides permanency and ongoing financial assistance to children exiting foster care with relatives who are licensed foster parents. As in the other 35 states that provide GAP, it has been a best kept secret.
This workshop will lift the curtains on this permanency option. Together, we will explore how these guardianships work in Alabama; what the financial assistance looks like; why it is an important legal option for children in kinship foster care; and lessons learned from the 35 other states that offer GAP.
Wholistic Wellness for Resiliency with Nicki Arnold-Swindle
Join us for this workshop to learn more about wholistic wellness and how it informs resiliency and recovery in trauma, loss, and everyday life. You will learn how to use the Wholistic Wellness for Resiliency Toolkit and Being Scan. These are practical tools that you can use for yourself or with your clients to help achieve and maintain wholistic wellness in order to increase resilience and speed recovery and healing from trauma and loss. You will be invited to participate in group brainstorming activities, as well as a guided meditation, and given the tools to continue using this in your own personal or professional practice.
Permanency versus Relationships: The Integration of all Relationships in Permanency Decision Making with Dr. Darla Henry
If healing traumas of childhood are based in relationships, how do we make permanency decisions to assure that young people have adults/ families that meet their needs? We all have a role in supporting the work of relationship building for young people and their families through integrative practices to assure the continuity of relationship development. We all play a role in their stories.
Understanding Psychological Evaluations and Results with Dr. Nadia Buiyhan
The goal of this workshop is to increase familiarity, utility, and the interpretation of psychological evaluations completed by licensed clinical psychologists and providers from related fields. The workshop will include a review of the key components of psychological evaluations, including comprehensive background and family history, empirically based cognitive, academic, behavioral, and socio-emotional assessment, review, interpretation, and consideration of the validity of test results, and key implications regarding diagnostic impressions and recommendations. Common diagnoses reviewed will include Attention-Deficit/Hyperactivity Disorder (ADHD), specific learning disorders (SLDs), autism spectrum disorder (ASD), disruptive behavior disorders, intellectual disorders, stressor-related disorders, and mood disorders. Additionally,best practices regarding recommended interventions and supports will be reviewed. The primary goal of this workshop is to support foundational understanding of psychological testing and the interpretation of test selection, validity of obtained results, and best practices regarding recommendations and next steps.
Understanding and Navigating Psychotropic Medications with Dr. Erica Kierce
Often times, families and various professionals are overwhelmed when trying to navigate psychological evaluations and psychotropic medications. Given that evaluations and medications are prevalent within foster youth, APMRT seeks to help families and professionals alike understand and better advocate for their children in these realms.
This presentation will review common psychotropic medication classes including indications, side effects, and important information. We will also discuss potential benefits and limitations of GeneSight Testing.
Sharing Sensitive Information with Young People and Their Families with Dr. Darla Henry
This workshop identifies practical, hands-on approaches to exploring with young people their painful life experiences. The 7 Skills of the 3-5-7 Model® will demonstrate engagements using presence, listening, affirming and briefly responding with teens who are not self-reflective and are not interested in therapy.
Meaningful Visits: Supporting Families Through the Process with Sabrina Franks and Jennifer Rios
This interactive workshop will provide participants the opportunity to learn ways to help support children and caregivers through the visit process with families and caseworkers.  It will address barriers to meaningful visits, how to overcome those barriers, and how to manage the behaviors that may increase around visits.  The workshop will also assist caseworkers in learning ways to make their monthly visits more meaningful. 
Upon completion of the workshop participants will be able to do the following:
1. Identify ways to support children before and after visits
2. Identify ways to support foster parents in managing behaviors that may arise around visits
3. Assess and reduce barriers to make visits more meaningful
Ethical Issues in Adoption and Permanency with Allison Davis Maxon and Sharon Kaplan Roszia (ETHICS)
This 2-part workshop will look at some of the complex ethical challenges that adoption and permanency professionals need to understand to preserve the rights and dignity of all constellation members throughout the adoption process. Because practices are often be based on outdated norms, laws, and regulations, there is a need for a deep dive into the interventions, guidelines, and supports that are considered best practice for a positive permanence journey.
Achieving Safety, Permanency & Well-Being by Improving Practice with LGBTQ Youth & Families with Allison Delpercio
The Human Rights Campaign Foundation's All Children-All Families (ACAF) program promotes LGBTQ-inclusive policies and affirming practices among child welfare agencies. Through training and technical assistance resources, the ACAF team helps organizations meet our shared goal: achieving safety, permanency, and well-being for all children and youth in care. During this workshop, ACAF will provide a brief overview of research on the experiences of LGBTQ youth in foster care as well as LGBTQ-headed families. Attendees will better understand sexual orientation, gender identity and expression (SOGIE), and how these aspects of identity intersect with other key aspects of a young person's identity and experience. Attendees will gain insight into their roles in navigating disclosures around SOGIE, ensuring safety, and identifying affirming placements.Concrete tips for individuals and organizations seeking to build their LGBTQ competency will be provided.
Finding Forever; Strategies for identifying and facilitating relational connection for older, transitional aged foster care youth with Tammy Spence
Research tells us that connection to at least one caring stable adult changes all the negative outcomes for transitioning and aging-out foster care youth. But how do we find and facilitate connection? How do we set our youth up for lasting success and support into adulthood? Family is forever but family is not easily defined. "Finding Forever" looks into the importance of relational permanence and connection outside the typical and traditional paths. 
In this workshop, participants will:
·        Look at some of the evidence regarding the importance of relational permanence.
·        Explore the relationship between connection and sustainable independence.
·        Learn a model for organizing and prioritizing transitional tasks related to permanence
·        Identify three different paths to relational permanency.
·        Examine three tools to help you collaborate and communicate with youth to find and facilitate connection.
This workshop will be beneficial to anyone, professional or parent who works with older and transitional aged foster-care youth.
Using Your Superpowers to Serve Others with Melva Tate
You're the coach, the leader, the teacher, the cheerleader. Your job is to motivate and inspire others to enthusiastically perform at a higher level – to move, to stretch, to reach beyond their wildest dreams. Simply put, your job is to help them WIN! So what traits do YOU need to embody to successfully encourage others? One of the best ways to improve your personal and professional effectiveness is to master your superpowers, aka your emotional intelligence (EQ).
This colorful, high energy session will help participants unmask the six success superpowers every professional must master to lead others to success. It will encourage professionals to use tried and true methods, coupled with innovative strategies to keep their purpose aligned while they assist others in discovering a way forward to successfully navigate life's growth, challenges, setbacks, and new experiences.

---
Speaker Bios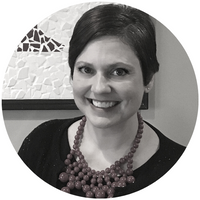 Nicki Arnold-Swindle is a minister and pastoral care provider with training and experience working with marginalized populations and providing pastoral care for other care providers, individuals, and communities. Nicki is a registered yoga teacher, a graduate from Jacksonville State University and the Pacific School of Religion, and an adoptive and former foster mother. She is currently an advanced standing MSW student at the University of Alabama. Nicki loves to share her tools for developing wholistic wellness along with current research and strategies for community and self-care, encouraging resilience, reducing burnout and recidivism, and using this tool in our own practices and with our clients.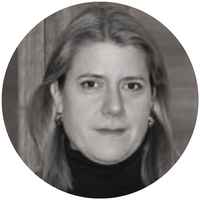 Ana Beltran is an attorney and Special Advisor to Generations United's National Center on Grandfamilies. Starting over twenty years ago as the Center's first director, Ana now leads the Center's technical assistance and training efforts and its collaboration with the ABA Center on Children and the Law. That collaboration jointly developed the first set of comprehensive National Model Family Foster Home Licensing Standards and created and maintains www.grandfamilies.org. As a long-time trusted voice on issues facing grandfamilies, Ana is a sought-after national speaker, a respected media resource, and a prolific author. Ana worked in all three branches of the federal government and was a practicing attorney prior to joining Generations United and finding her true passion helping support grandfamilies. Ana credits this passion to her amazing grandma who helped raise her.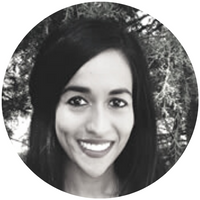 Dr. Nadia Bhuiyan is an assistant clinical professor in the Department of Psychology at Auburn University. Nadia serves as the Clinic Director for the Auburn University Psychological Services Center, which is the in-house training clinic for master's and doctoral level graduate students enrolled in the clinical psychology and behavioral analysis programs. Nadia is a licensed clinical psychologist and provides supervised training in the delivery of evidence-based clinical services for individuals across the lifespan. She specializes in clinical child psychology, and has spent the last several years conducting and supervising developmental and psychoeducational assessments, as well as individual and family therapy. In addition to general psychological evaluations, Nadia has specialized training in the assessment of autism spectrum disorder (ASD). Nadia received a Bachelor of Arts from Auburn University and a PhD in Clinical & Health Psychology from the University of Florida. After completing an internship in clinical child and pediatric psychology at the University of Florida Health Science Center, she completed a postdoctoral fellowship at the Emory University School of Medicine within the Clinical Assessments and Diagnostics team at Marcus Autism Center and Children's Healthcare of Atlanta.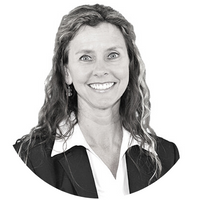 Allison Davis Maxon is a nationally recognized expert in the fields of child welfare and children's mental health and specializes in Attachment, Trauma and Permanency/Adoption. Allison was the primary foster care consultant for the Paramount Pictures movie, Instant Family and is the co-author of Seven Core Issues in Adoption and Permanency: A Guide to Promoting Understanding and Healing in Adoption, Foster Care, Kinship Families and Third Party Reproduction, Jessica Kingsley Publishers 2019. 
As the Regional Executive for the Kinship Center and Seneca Family of Agencies, she helped create one of the finest adoption service and support programs in the country. She is the co-author and master trainer of Kinship Center's ACT: An Adoption and Permanency Curriculum for Child Welfare and Mental Health Professionals and co-author and master trainer of Pathways to Permanence 2: Parenting the Child of Loss and Trauma. Read and watch more information about Allison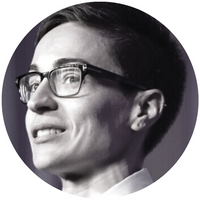 Alison Delpercio, MSW, joined the Human Rights Campaign Foundation in 2007. As the director of the All Children - All Families project, she leads the organization's LGBTQ advocacy within child welfare agencies. Alison and her team provide in-depth training and technical assistance to public and private agencies on improving practice with LGBTQ children, youth, adults and families. Prior to this role, Alison managed the Healthcare Equality Index, HRC's annual survey and report focusing on U.S. hospitals. Alison holds a Masters of Social Work degree from the University of Maryland Baltimore. She earned a Bachelor of Arts degree in Health and Society with a Minor in Political Science and a Certificate of Management Studies from the University of Rochester.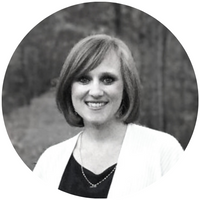 Sabrina B. Franks, M.S, BCBA has worked for the State of Alabama Department of Human Resources for 13 years. She earned her Master's degree in Applied Behavior Analysis from Auburn University and has been a Board Certified Behavior Analyst since 2006. In that role, she has taught the Tools of Choice curriculum as well as working with families, children, and providers across the state providing behavioral services. Presently Sabrina serves as Manager of the Behavioral Services Program within the Quality Assurance Division. She works to assist the department in understanding how Behavior Analysis is able to directly impact each family and demonstrate its effectiveness with the population they serve. She was a vital part of getting outcomes from the Tools of Choice program and its effects on the parents involved with the Department of Human Resources published in the Research on Social Work Practice in 2013. She has served on the Executive Committee of ALABA (Alabama Association for Behavior Analysis for several years in many different roles and is currently the past president.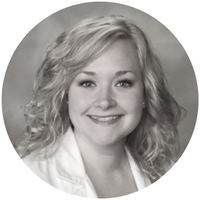 Erica Kierce, DNP, PMHNP, PMHS, is a psychiatric nurse practitioner and faculty in the Auburn University School of nursing. She completed her doctor of nursing practice at Vanderbilt University and completed her psychiatric nurse practitioner preparation at the University of Alabama at Birmingham. Her research and experience focus on child and adolescent mental-health treatment and drug-gene compatibility.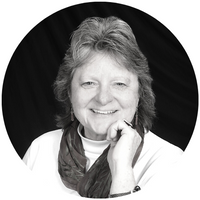 Dr. Darla L. Henry is a Social Worker, Trainer, Teacher and Consultant having more than 45 years of experience in child welfare, private practice, education, and training programs in the social work field. Darla established and authored the 3-5-7 Model®. She is president of Darla L Henry & Associates, provides training and consultation nationally and internationally, and teaches MSW courses for local universities. She received her PhD in social work from the University of Maryland at Baltimore, conducting her doctoral work on risk and protective factors of resiliency in maltreated children. Her passionate belief is in the specialness of children and honoring all families as the foundation of love in all relationships. Healing the traumas of loss and disconnection are the focus of her work.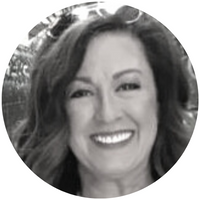 Jennifer Rios, BA, has worked for the Alabama Department of Human Resources for over 14 years. She earned her Bachelor's Degree in Psychology. Jennifer began her career as a Social Service Caseworker with Cleburne County primarily working with CANs. She was later promoted to Service Supervisor in Randolph County and supervised Foster Care, Licensing, CANs, APS and Family Preservation. Presently, Jennifer serves as a foster care consultant with the Family Services Division where she has been instrumental in negotiating and working out border agreements with Georgia, Tennessee, Mississippi and Florida. She has been with the State Office for 2 years.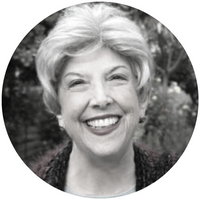 Sharon Kaplan Roszia is an internationally known educator, presenter, and author who has devoted over fifty years of her professional career to the institution of foster care, adoption, and relative care. While working in public and private agencies as well as private practice venues, she has focused on crisis pregnancy; infertility; infant adoptions; placement of children from the foster care system, including sibling groups and teenagers, and search and reunion. The additional issues of international adoptions; trans-racial adoptions; gay and lesbian built families and traumatized children with attachment challenges have also become a specialty.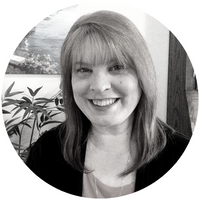 Tammy Spence LMSW, CCTP is the founder and executive director of Second Shift. She is a licensed master social worker and a certified clinical trauma professional. Tammy has lived experience as an adoptive mom of kids from hard places. As an adoptive parent she became motivated to learn about the needs of children and families experiencing the impact of early trauma. This interest led her to earn her bachelor's degree in Psychology and Family Studies from Corbin University in Salem Oregon and her MSW from the University of Alabama. Tammy has worked as a therapist with adolescents in residential care where she specialized in treating survivors of early and complex trauma. These experiences allowed her to see some of the unmet needs for at-risk, aging-out foster care youth. In 2017 she formed Second Shift to meet those needs.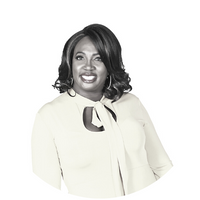 Melva Tate lives by one rule: "Put in the work." After working as a Director of HR & Administration for two start-up organizations,  Melva followed her dream and launched Tate & Associates, LLC.  She manages three unique divisions: Strategic HR Partnerships, Career Touchdown and Melva Tate Speaks. The firm specializes in executive talent searches, human resource consulting, training and development, and career coaching to businesses, universities and nonprofit organizations. Some of her clients includes:  Mercedes Bens, Taziki's, Railroad Park, Alabama A&M, and more.  She's a radio personality, best-selling author, and a feature writer and contributor to leading newspapers and magazines.
Putting in work leads to an impressive list of credentials, including a B.S. degree in Human Resource Management, an Executive MBA, Certified Life Coach and Professional in Human Resources certifications. Her official title is Human Capital Strategist and she's best described as a networking master and high-energy coach. Her passion is seeing people and companies flourish, and she is driven to nurture dreams and cultivate relationships.