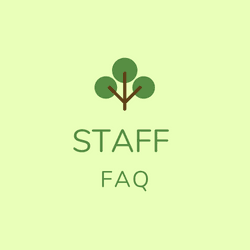 ---
1. Who are the CAMP APAC campers and where do they come from? Camp APAC campers are adopted children, their siblings, and children waiting to be adopted. They range in age from 9 to 18. (12-18 for the 2023 summer). The children come from all over Alabama. The camp is provided at no cost to families connected to DHR and at a nominal fee for other families.
2. Where are the Camp Chandler facilities? Camp Chandler is in Wetumpka, AL. Learn more about Camp Chandler at https://ymcamontgomery.org/camp/.
3. What training is provided to the camp staff? There is a full orientation and training provided to all staff starting Monday, July 24 in the late afternoon and ending at lunch on Tuesday, July 25. Orientation includes an overview of APAC, a campsite tour, an overview of roles, special needs discussion, tips and tricks, etc. Orientation is required for all Camp APAC staffers.
4. What does a Camp Counselor do? The Camp Counselor is primarily responsible for the safety and well-being of the Camp APAC campers in his/her cabin. Camp Counselors will reside in cabins with a group of campers for the entire session. Camp Counselors act as parental figures for campers, ensure proper procedures and schedules are followed, and consistently provide positive leadership for campers under their care. Camp Counselors guide campers through their days and nights, providing supervision and experiencing camp with them. Camp Counselors will be assigned a Team Leader who will serve as a direct liaison between the Camp APAC Director and the Camp Counselors.
Specific responsibilities and duties of the Camp Counselor are as follows:
• Act as a role model and leader for campers and other Camp APAC staffers.
• Vigilantly ensure the safety and well-being of campers while in their cabins, at activities, and elsewhere on camp property.
• Participate in programs and activities of Camp APAC as part of the camp community.
• Encourage campers to become an integral part of the camp community.
• Be kind, patient, understanding, and loving.
• Be sensitive and attentive to the camper's individual needs (social, emotional, and physical)
• Give each camper individual attention
• Take responsibility for his/her own health and well-being
• Participate in and supervise all camper activities
• Other tasks as deemed appropriate for the scope of the position

The Camp Counselor needs to be able to:
• Be a positive role model
• Take a genuine interest in campers in their cabins
• Be aware of the emotional "temperature" of the cabin group and make decisions that are helpful and productive to that group
• Maintain a high level of enthusiasm and energy
• Be patient, kind, understanding, and loving to all campers
• Be able to work with a wide range of ages
• Maintain a good sense of humor
• Be flexible
• Be a team player; know when to follow and when to lead
5. What is a typical day like? Each day includes breakfast, lunch, and dinner. In between meals, campers will participate in a variety of rotation activities (listed below) that last approximately 60 minutes each. We also provide a break to wash up or take a much-needed nap. Each night brings a different special event.
6. What should the staff bring with them? Each staffer should bring the basics: linens (sheets, sleeping bag, towels), toiletry items, swimsuit, shorts, jeans, pajamas, poncho, flip flops, sturdy shoes for various camp activities, beach towels, etc. Camp APAC staff t-shirts will be provided for staffers to wear daily. A detailed packing list will be sent in the staffer acceptance packet.
7. What are the Camp Chandler facilities like? You can learn more about Camp Chandler by visiting their website at https://ymcamontgomery.org/camp/.
8. What types of activities are available at camp? Activities may include (but aren't limited to) lake swimming, boating, canoeing, fishing, arts and crafts, horseback riding, archery, field games, and even high adventure activities such as zip lining. In addition to all of this, there are fun-filled evening programs!
9. When must staffers arrive for camp? Staffers will arrive after lunch (around 1 pm) on Monday, July 24.
10. Are Camp APAC staffers paid? Each summer, we have both volunteers and paid staff. In addition to the room, board, training, an unforgettable week, and the chance to make a difference in the life of a child, Camp APAC provides a $450 stipend for qualifying staff. No travel reimbursement is paid.
11. What qualities and experience does Camp APAC look for in staffers? The qualities we look for include, boundless enthusiasm, putting others before self, sensitivity to camper needs, willingness to work, dedication, and loyalty. Prior experience in a camp setting is not a requirement for working as part of our team, however, it is a bonus! Working with children in professional settings, teaching skills, and certifications are also assets to your application.
12. Are there any other requirements to be a staffer? You must be at least 19 years of age by the time you apply. This has to do with background checks/clearances and the fact that we cannot get anyone under the age of 19 cleared for work in Alabama by DHR or the ABI/FBI.
13. How do I apply to staff Camp APAC? Please return to the Camp Overview page and complete an online application. Applications will be available online on January 17. Applications must be submitted by April 28, 2023!
14. What if I still have questions? Please contact us at campAPAC@childrensaid.org or call 866-803-2722 for more information.