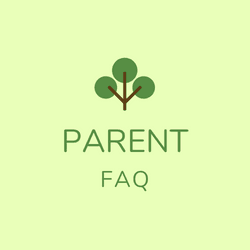 ---
1. Is my child eligible to attend Camp APAC? Camp APAC is designed for adopted children and their siblings, ages 12-18, living in the same household in Alabama. A camper must be 12  years old as of July 25, 2023 Camp APAC seeks to serve all qualified children in Alabama. However, space and staff do limit the number we can serve. Other factors that may influence acceptance to Camp APAC include sex, age, county of residence, type of adoption, etc.
2. How many campers are accepted? We have capacity for around 100 campers this year (2023).
3. What are the criteria for camper acceptance? Camp APAC camper acceptance is prioritized by several factors. They include consideration of camp budget constraints and a balanced population; ratio of age, gender, county of residence, type of adoption (public/private) and racial diversity. Camp APAC is designed for all children, regardless of special needs. Children with physical, mental or developmental difficulties are encouraged to apply. However, consideration for acceptance is weighed based on staffing patterns and needs when one-on-one or special care attention is required. Priority is given to first time campers and their siblings, as well as to those campers who would not be eligible to return next year based on age.  
4. How much does it cost to attend Camp APAC? There is no charge for families of campers adopted through Alabama DHR. A fee of $175 is required for non-DHR connected adoptive families.
5. What activities are available at Camp APAC? Activities may include (but aren't limited to), tubing, canoeing, fishing, arts and crafts, horseback riding, archery, field games, and even high adventure activities such as zip lining. In addition to all of this, there are fun-filled evening programs!
7. Who are Camp APAC's staff? Camp APAC camp staff are made up of Children's Aid Society staff and interns, along with others (such as college students, other professionals who serve our population, etc.) selected after a thorough application process, which includes reference and criminal background checks. There are approximately 40-50 camp staffers, which creates a staff to child ratio of at least 1 direct staff to every 3-4 children.
8. Are Camp APAC's staff trained? All staff participate in a thorough orientation training session prior to camp that is conducted by CAS social workers and experienced staff.
9. Does Camp APAC have a nurse on staff? Yes, we provide licensed nursing staff to administer medications and provide for any medical needs that may arise.
10. Is Camp Chandler American Camp Association (ACA) accredited? Yes. ACA accredits over 2,400 camps. ACA-Accredited® camps meet up to 300 standards for health, safety, and program quality. Please visit www.acacamps.org for more information on the American Camp Association.
11. What should I pack for Camp APAC? A "recommended packing list" will be sent with your information packet upon acceptance to Camp APAC. Basic items include clothing, swimsuit, linens (i.e. sleeping bag, sheets, and pillow), towels, toiletry items, raincoat/poncho, sunscreen, flashlight, laundry bag, camera, and any special equipment and medications used by your camper.
12. Do I need to send "spending money" to Camp APAC? No. Campers are provided with snacks and drinks. Each camper also receives a Camp APAC bag and t-shirt.
13. Can campers call home or bring a cell phone? In case of emergency, parents or guardians will be notified by Camp APAC staff. Campers are allowed to bring cell phones, but must follow the cell phone rules set forth by Camp APAC staff.
14. Can I send my child a card or letter at Camp APAC? Yes, a letter or card from home is always a welcome sight.
15. What is Camp Chandler's mailing address? 1240 Jordan Dam Road, Wetumpka AL, 36092
16. Can parents visit campers during Camp APAC? Parents, relatives, and friends of the campers are welcome to visit the facility on arrival day (July 25) and departure day (July 28) only. There are designated times for parents to be on campus and those are included in the camper acceptance packet.
17. How do I volunteer to work at Camp APAC? Please contact us at campapac@childrensaid.org if you are interested in working at Camp APAC. The staff application will be available online on January 17. Parents of campers who are selected to also serve as staffers will not be placed in the same cabin as their child. Note: all staffers are required to arrive on Monday, July 24 for Orientation, and campers are not allowed on campus until Tuesday afternoon, July 25.
18. My question is not listed here. Who should I contact? Please contact us at campapac@childrensaid.org to ask any and all questions you may have.