Contract with our APAC Pre-Adoption Team
Thank you so much for your interest in contracting with APAC to provide pre-adoptive services!
APAC Program Overview
APAC is a statewide program designed to empower adoptive families facing adoption challenges and to facilitate stronger bonds and interaction within all adoptive families. APAC is a collaborative effort between Children's Aid Society and the Alabama Department of Human Resources. Our purpose is providing education and support to strengthen and empower Alabama's adoptive families.
Our Contracts
APAC Pre-Adoption Services contracts with social workers who hold a Private Independent Practitioner certification to complete adoption home studies and train Trauma Informed Partnering for Safety & Permanence (TIPS) and Deciding Together (DT). We contract with foster/adoptive parents to co-lead TIPS courses.

Below are the descriptions of each service.
---
TIPS Leaders

TIPS Leaders are engaged for an 11-week cycle. Meetings are typically held on Monday evenings from 6-9p for 11 consecutive weeks, although some holidays and special events are skipped. Typical groups are between 8-10 families, although larger or smaller groups may be assigned from time to time. TIPS leaders must be certified as TIPS trainers (to be confirmed by certificate of completion or by confirmation with SDHR's Office of Training). TIPS leaders should have experience facilitating and training groups of various sizes as well as a good understanding of group dynamics. TIPS leaders help to assess families by observing and documenting participants' engagement, understanding, acceptance, and reaction to the material presented. Family notes are due each week. One meeting, Therapeutic Training, differs from the TIPS-MAPP curriculum and provides a more in-depth look at trauma, the brain, attachment, therapeutic parenting, and self-care.

Home Study Social Workers

Home Study Social Workers are engaged to work one-on-one with a prospective family. Home studies may be assigned any time after a family has completed at least 4 TIPS meetings or a full DT cycle. Home study social workers may be asked to attend specific training sessions (no more than 3) to observe the family. After reviewing a family's file, the home study social worker is responsible for interviewing and observing the family to collect enough specific information to form an assessment and recommendation of whether or not, based on the social worker's professional judgment and the standards set forth by DHR and APAC, the particular family should be approved as a potential adoptive resource. This information is gathered by review of specific documentation provided by the family (e.g., TIPS homework, autobiographies, divorce decrees, etc.), in-person interviews, home visits (minimum of 2), and interviews with references. HS social workers should have experience in child welfare, assessment, and a strong understanding of family dynamics, grief, and trauma. Additionally, HS social workers should be willing to ask difficult questions and guide families through discussions of sensitive subjects.

Deciding Together Leaders

Deciding Together (DT) Leaders are engaged for a 7 session cycle with one family, along with that family's home study service, if the family moves to that stage of the process. DT leaders must be certified.
---
Social workers should be able to communicate with APAC staff about the strengths and needs of each family, while both providing and accepting feedback in order to continuously improve the quality of the service provided. PAS staff and contractors have the opportunity to come alongside families on a life-changing journey. While this journey does not always end in adoption, APAC's goal is that families participating in services leave better for having done so. Helping families recognize and celebrate their unique paths is the heart of the pre-adoption work APAC does.
Apply Online
To apply for any of the contract positions mentioned above, click here: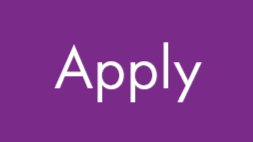 Contact
If you have any questions, please contact our APAC Pre-Adoption Home Study Specialist, Nefertari Brown at nbrown@childrensaid.org