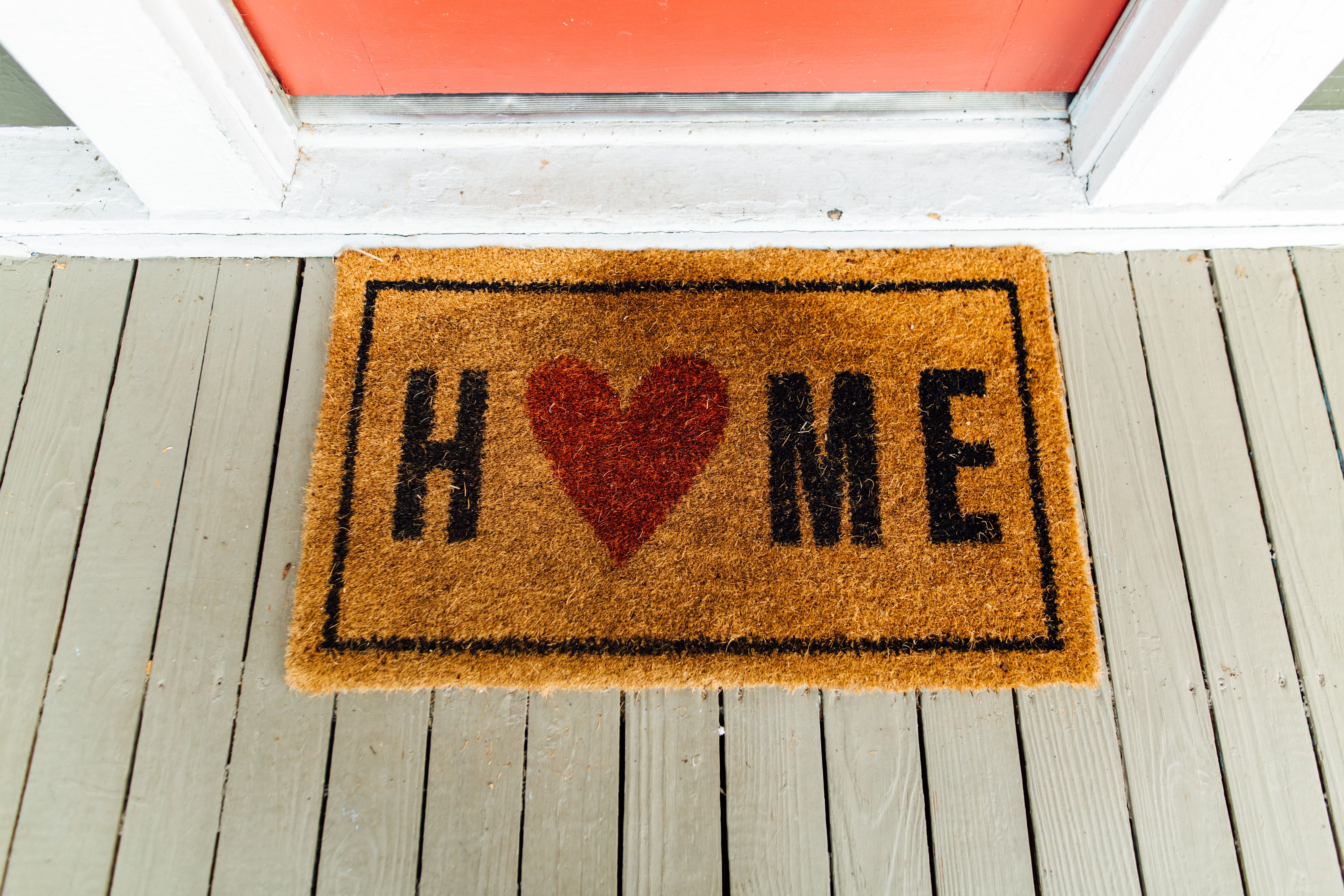 So you've begun training and you're moving along your adoption journey… what's the next step? Your family may be ready to start the home study process. As with the rest of our process, moving on to home study is a decision that's made with APAC. Every family moves at their own pace through the process. Be sure to follow the homework schedule provided in TIPS so as not to unnecessarily delay your home study process. 
Home studies involve at least two home visits. Here's what you can expect at each one. 
Home Visit #1
This a visit for your social worker to get to know you and for you to get comfortable with them. Any questions you have about the process to this point can be answered fully one-on-one. Your worker will have reviewed your TIPS homework, and will most likely have some questions about what you've shared. Some of what you'll discuss during this visit includes: 
Your family's motivation to adopt, and how you decided to adopt a child who has been in foster care 
Children in general 
What your family does for fun 
Who your family's support system is 
Your social worker may interview couples together, individually, or both, during this visit. You'll give the worker a tour of your home, too. 
Home Visit #2 
During your second home visit, you'll spend much more time talking about the child you will adopt. You'll look over some common characteristics, and decide together which of those characteristics your family could best parent. You'll be asked about age and gender preferences, as well as discuss attitudes toward birth/first family. 
Other topics that will be included in one or both home visits include: your own childhood and adolescence, education, employment, marriage/relationships, infertility, and religion/spirituality. 
All members of the household, including any children, renters/boarders, adult parents, or adult children, will be interviewed. There may be other significant people in your life that the social worker wishes to interview, as well. 
The last thing your home study social worker will do before putting your file together will be to check your references. 
Additional Home Visits 
Sometimes additional home visits may be needed to cover all the required topics, and to make sure that your home study social worker has the best understanding of your family. While there is no maximum number, there will always be at least two home visits. 
Partnership Development Plans 
Occasionally, either before or during home study, your family and the APAC team may discover some unique needs that need to be resolved before moving forward. APAC wants to help your family be in the best place you can be before adding a child to your home. If a need such as this arises, APAC will partner with you to develop a plan to meet the need using a Partnership Development Plan (PDP). A PDP will extend the time that you are in the approval process. You will talk with a social worker about the need, what needs to be done to meet the need, who will take each step, as well as what happens if the need is met and if the need is not met. 
Odds, Ends, & FAQS 
Several hundred families have begun the assessment and approval process with APAC. Overtime, several frequently asked questions have emerged. Here are the odds & ends that many families are curious about! 
Q: How long does this whole process take? 
A: average, the approval process takes between 6-9 months. However, each family moves through on their own pace according to their own needs. There is no "set" time that the process should take. 
Q: Can I expedite the process? 
A: While there is no way to expedite the process, following directions and turning in requested documents on time can ensure that there will not be unnecessary delays. 
Q: When will I be assigned a home study social worker? 
A: APAC assigns home study social workers only after Meeting 4 of TIPS or after TIPS is completed and all homework/requested documents have been turned in. 
Q: What happens after our second home visit? 
A: After your second home visit, your home study social worker will assemble your home study supporting documents and review them one final time. Then they will write your home study report, or "narrative," which will summarize your home visits, supporting documentation, the social worker's assessment of your family, and their recommendation. Social workers are asked to complete this process within 6 weeks. After that, your entire file is submitted to the APAC Home Study Specialist for a final review. If the Home Study Specialist has questions or concerns, they will discuss these with your social worker who may need to contact you for more information. Once the Home Study Specialist is satisfied with the home study file, it is submitted to State DHR's Office of Adoption for final approval. This process typically takes between 7-14 working days. Your home study social worker will notify you of final approval. 
Q: Can I inquire on children before I am approved? 
A: While you are welcome to inquire on children at any time, only inquiries from home study-approved families are forwarded to the State DHR workers (consultants) who make decisions about a child's forever family. Heart Gallery encourages home study-approved families to make one inquiry per child. Making multiple inquiries per child will not expedite the process. 
Q: Where do I go for my background check? 
A: The background checks that DHR requires of APAC's families are a Child Abuse Neglect (CA/N) check and an ABI/FBI Criminal History check. The CA/N check is a one-page form that you will fill out during the first or second TIPS meeting. Unless information is returned from this check, you will not need to take any other steps. 
The ABI/FBI Criminal History check involves a fingerprinting process. This is a bit of a complex process with multiple steps. First, you will complete a Vendor Form, which will authorize DHR to pay for your fingerprinting process and pre-register you. Next, you will receive instructions from the Home Study Specialist regarding how to register online, and how to select a fingerprinting location. Some locations require appointments, and others do not. You will select the most convenient location for you and follow the online instructions for that location. You will receive a suitability letter from the SDHR Office of Criminal History (OCH). OCH, not APAC, makes the determination of whether, according to your criminal history, you are a "suitable" candidate for adoption. If your background check returns certain information, OCH will request more information from you regarding the offense, including how the charge was adjudicated/disposed and a personal notarized statement regarding the offense. Please keep two copies of any information you submit to OCH, one for your records and one for the home study file. 
If you have lived out of state within the last five years, APAC will also complete CA/N checks in all states in which you have lived. Each state's process and forms are different, and the Home Study Specialist will assist you in completing the forms correctly. 
Q: Do I need CPR/First Aid and/or Water Safety? 
A: If you have a pool or a body of water at your home, which includes in your subdivision, on your property, or at your housing complex, you will need CPR/First Aid (FA) and Water Safety (WS) certifications. 
If you are open to legal risk adoptions, you will be required to have CPR/FA. 
Your trainer and/or Home Study Specialist can provide with a list of known providers for your area. Scheduling and payment for these certifications will be your family's responsibility.