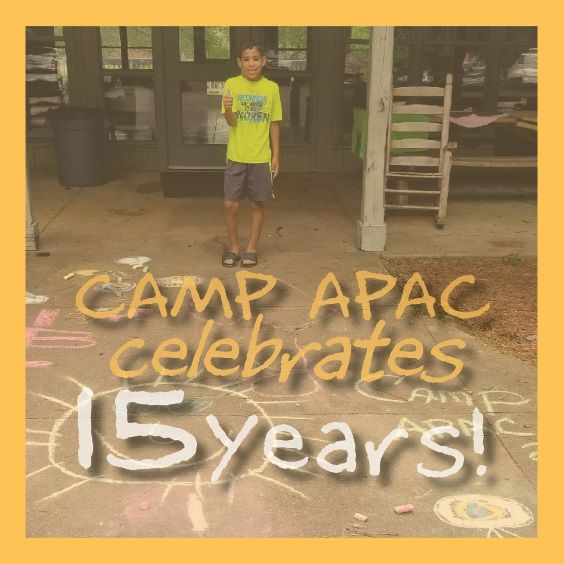 Camp APAC is celebrating its 15th "Camp-iversary" this week, bringing together adopted children and their siblings from all over Alabama to enjoy 4 days, and 3 nights of meeting new friends, having fun and celebrating adoption! Camp APAC began in 2003, and is co-sponsored by Children's Aid Society of Alabama, and the Alabama Department of Human Resources, and led by our very own Team APAC. Children experience good food, great fun in the sun, and lots and camp-style activities. Sailing, swimming, canoeing, archery, banana boats, "The Blob," put-put golfing, basketball, a low ropes course, trail walking, and more!
Each year we ask our campers, what did you like the most about Camp APAC? Of all the amazing activities that are offered, the top take away many campers say they enjoyed the most is "meeting new friends." We love hearing this! Our goal of Camp APAC is to create a lasting experience for children (ages 9 – 18), who can share in their adoption adventure together.
Another goal of Camp APAC is to allow parents who have children at camp to experience a few days of respite with their own fun and adventure. Is it raining? Are they having fun? Are they eating? We know these are perhaps a few questions looming in parents' minds while their children are away. Good news! We've crafted a blog to share about activities happening at camp. So, "read all about it" and see all of the excitement that's happening at Camp APAC 2018!
It's sure to be packed with fun (maybe a little rain) and lots of smiles. Check out the Camp APAC blog each day here --> childrensaid.org/campapacblog