APAC Webinar- Cyber and Smartphone Safety for Children & Families with Ted Thiele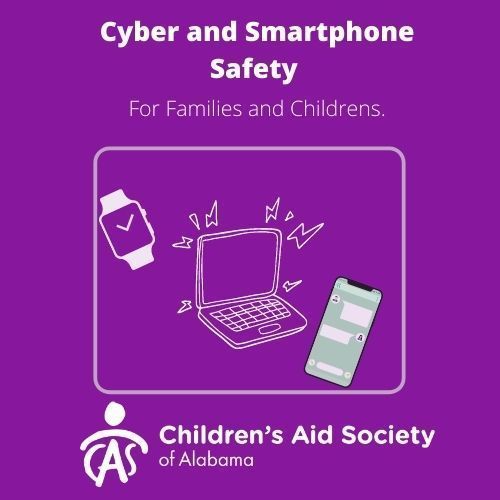 DESCRIPTION:
Especially during these difficult times of social distancing and self-quarantine, there has been a dramatic increase in online activities by children, and a heightened concern for their safety by parents/guardians, educators, and child services professionals. This concern is even more real for our foster and adopted kids and teens who may already be struggling with trauma-related backgrounds, impulsivity, and other developmental delays. The good news is there are great ways to mitigate the risks our children face online.
This webinar provides child service professionals and parents/guardians with tools and resources to help create a safer environment for all children. Methods for avoiding inappropriate content, gauging/limiting excessive screen time, and protecting our children from online predators among other related topics will be discussed. Together we can safely guide our children to be successful digital citizens in this ever growing online world.
OBJECTIVES:
-Provide a basis for attendees to understand the specific concerns children face while online.
-Provide instruction on how to appropriately introduce and guide tweens and/or teens to smartphone use.
-Provide attendees with options to help tailor parental controls to the individual needs of a child.
-Provide attendees with additional resources to obtain further information for online safety
SPEAKER:
Detective Ted Thiele is a FBI Task Force Officer, Digital Forensic Examiner, and certified Foster/Adoptive parent. He has served through the Madison Police Department for 14-plus years. He's currently assigned by the Madison Police Department to the FBI's Tennessee Valley Regional Computer Forensic Laboratory. In law enforcement he found his calling in the protection of children and families both on and offline. Prior to his FBI assignment his experience included work as a 'Crimes Against Children" criminal investigator with the National Children's Advocacy Center. Over the years his casework has led to collaboration with National Center for Missing and Exploited Children and the Internet Crimes Against Children Task Force. He is a regular presenter in the city and county school systems. He has earned a Cyber Security Specialist Certificate, CompTIA ITF+ Certification, and a bachelor's degree in Criminology. He and his wife have three children currently in secondary school.
REGISTRATION and CONTINUING EDUCATION:
As with all of our APAC services and events, admission to this training is FREE for all attendees and this includes a General Certificate of Attendance for foster parents and other attendees seeking attendance verification. Professional Social Work and Counseling CE verification can be purchased for $10 for live participation.
Participants must attend the entire webinar to qualify for continuing education verification. (Minimum of 75 minutes to account for possible technical difficulties or delays.)
You will be provided a link to join the webinar but also an audio number in the event you do not have computer speakers/audio. Participants who only join through the phone number only will not be eligible for continuing education verification.
NOTE: The CE fee is waived for all Alabama DHR staff.
Cancellation Policy: In the event you cannot attend the live webinar, notify us at training@childrensaid.org before the conclusion of the training and we can issue a refund for continuing education cost. Unfortunately, we cannot issue credits for future events.
Social Work self-study CEs for this course will soon be available in the APAC Online Training site for $15.
CAS is an approved Continuing Education Provider for ABSWE (#0039).
Children's Aid Society is an NBCC-Approved Continuing Education Provider (ACEP) and may offer NBCC-approved clock hours for events that meet NBCC requirements. Children's Aid Society is responsible solely for all aspects of the program.
(NBCC Provider #6459)
If you have questions, please contact our training staff at training@childrensaid.org, or call 866-803-2722.