APAC Webinar: Leaving a Legacy of Independence with Bill Benson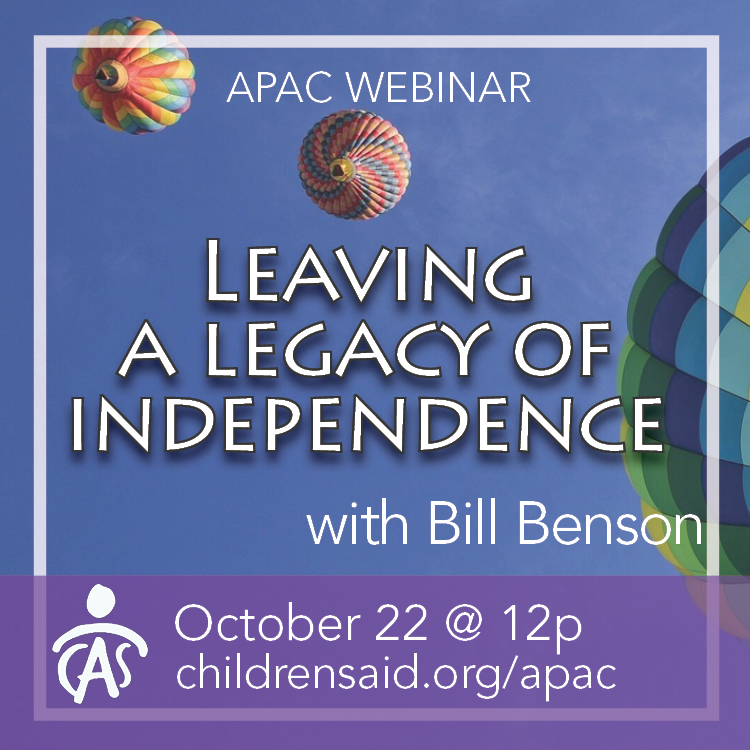 DESCRIPTION:
Helping youth achieve independence as they move into adulthood can be challenging. Recognizing a clear structure for engaging youth and guiding them through this process builds upon the foundation of a successful transition. This webinar will provide an overview of the structure and tools used by the Alabama Department of Human Resources to assist young adults to transition successfully from foster care. It will also provide information and resources available to help guide former and current foster youth as they transition into adulthood and live independently.
OBJECTIVES:
1. Provide a synopsis of the tools used by AL DHR to guide youth to successful transitions.
2. Provide strategies to assist youth toward adulthood
3. Share information on how to guide your young adult to be more independent
SPEAKER:
Bill Benson serves as the Independent Living Program Coordinator for the Alabama Department of Human Resources. In this role, Bill works to provide and develop resources for county staff and youth between the ages of 14 – 21 as they prepare to successfully transition out of foster care. Along with his fourteen years of employment with DHR, he has been an adviser, service provider, and mentor to teenagers and their families for over 25 years. He has worked extensively with the development of youth leadership while emphasizing preparation toward adulthood.
REGISTRATION:
As with all of our APAC services and events, admission to this training is FREE for all attendees and this includes a General Certificate of Attendance for foster parents and other attendees seeking attendance verification. Professional Social Work and Counseling CE verification can be purchased for $10 for live participation.
NOTE: The CE fee is waived all Alabama DHR staff.
Social Work self-study CEs for this course will soon be available in the APAC Online Training site for $10.
CAS is an approved Continuing Education Provider for ABSWE (#0039).
Children's Aid Society is an NBCC-Approved Continuing Education Provider (ACEP) and may offer NBCC-approved clock hours for events that meet NBCC requirements. Children's Aid Society is responsible solely for all aspects of the program.
(NBCC Provider #6459)
If you have questions, please contact our training staff at training@childrensaid.org, or call 866-803-2722.