Camp APAC
Alabama Pre/Post Adoption Connections (APAC), a collaborative program of CAS and Alabama DHR, would like to invite your family to be a part of our annual Camp APAC held at the beautiful Camp ASCCA in Jackson's Gap, Alabama, June 18-21, 2019.
This wonderful event is for adopted children ages 9 to 18, along with their siblings (birth and foster siblings living in the same household) who are connected to DHR (i.e. at least one camp applicant must be adopted from foster care). Children in permanent custody of DHR with a plan of adoption by their current placement are also eligible to attend. Limited slots will also be available for non-DHR connected families at a cost of $175 for these 4 great days of fun!
Camp APAC staff includes social workers and other trained and qualified adults to work with and supervise your child around the clock. Licensed nurses are also on duty to administer medications and provide for any medical needs that may arise.
---
Camper Application
Camper applications will open on January 14 and must be submitted by February 11. Check back to this site on January 14 to apply. In the mean time, click here join our Camp APAC mailing list to receive reminders and more information about camp! 
Before you get started, here's a quick list of items to gather before submitting your camper application:
     - Emergency Contact Information (Names/Phone numbers)
     - List of Campers Medications
     - T-Shirt Size
Camper Acceptance
Camp APAC camper acceptance is prioritized by several factors. They include consideration of camp budget constraints and a balanced population; ratio of age, gender, county of residence, type of adoption (public/private) and racial diversity. Camp APAC is designed for all children, regardless of special needs. Children with physical, mental or developmental difficulties are encouraged to apply; however, consideration for acceptance is weighed based on staffing patterns and needs when one-on-one special care or attention is required.
For more information see our Parents FAQs.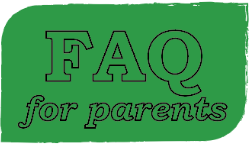 ---
Staff Applications
Staff applications will open on February 11. Applications must be submitted by March 25.
Before you get started, here's a quick list of items to gather before you begin your application:
     - Valid email address (Email is the main way that we will correspond with you before and during this process. Please make sure, before beginning your application, that you have a valid email address set up.)
     -Emergency Contact Information (Names/Phone numbers)
     -List of Medications and Copy of Insurance Card
     -Copy of Driver's License
     -References (4) (Names/Phone numbers/Email addresses)
     -T-Shirt Size
For more information see our Staff FAQs.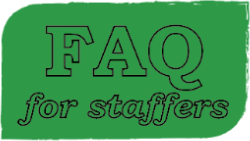 ---
If you have any questions about Camp APAC, please contact us at campapac@childrensaid.org or call 866-803-2722.