Adoption Support Services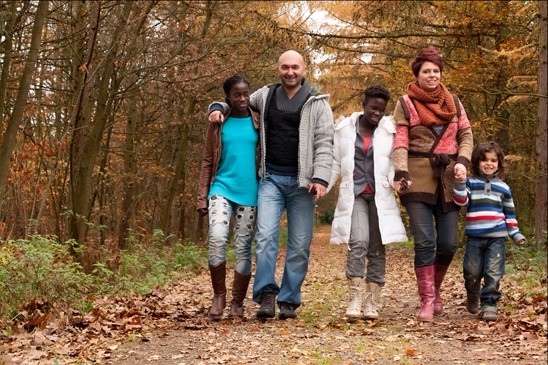 Children's Aid Society (CAS) has a long history with adoption services. In 1993, CAS discontinued its work with adoption placements and maintained its ongoing support and services to all members of the adoption triad (adult adoptee, adoptive parent, birth parent). Fees for adoption services vary depending on what is requested and if there is financial hardship, you may qualify for a reduced or waived fee.
More adult adoptees are requesting background information, including medical information, due to their desire and/or need to have a better understanding of family medical history. Supportive counseling is available to address the social and emotional issues, including family anxiety and stress, which members of the adoption triad often experience. 
CAS provides post-adoption services to all members of the adoption triad, including adult adoptees placed by CAS, as well as those placed through other means.
Birthparent Interviews CAS social workers can conduct birth parent interviews as part of a private independent adoption home study when a birth parent is a legal resident of Alabama. This information is to document social and medical family history and the reason for the adoption plan.

Home Studies A Home Study is conducted for potential adoptive families for domestic or international adoption in advance of an identified or non-identified placement that may occur through an agency, privately in Alabama or out of state. A home study may also be conducted for families who request a study in order to be considered for custody of a child who does not reside in their home or when requested by a court. This is completed in advance of placement.

Post-Adoption Placement Supervision After an adoptive placement is made, CAS provides post-placement supervision upon request and/or as required by an agency, court, or country. Post-placement supervision includes a home visit to observe and assess adjustment of a child and family, document changes in the family's situation and completion of a written report.
Counseling Counseling is available to any adult (or minor with parent's permission) member of the adoption triad to address social and emotional difficulties related to adoption and to support with a non-identifying background or with search and contact services.

Intermediary Services CAS social workers are available to serve as an intermediary to facilitate information exchanges between adult adoptees and their birthparents.

Background information Adult adoptees, age 19 and over, or minor adoptees with the permission of their adoptive parents, may request a non-identifying background summary with information provided at the time of their CAS adoptive placement to include medical history, birth family's physical description, education, personality, occupation, interests, health history, any foster care history and the circumstances of their adoption plan. A non-identifying summary means that no names of persons or references to places may be used in the report. Identifying information is released only with the written, notarized consent of a birthparent.

Search and contact services Adult adoptees, age 19 or older who seek to locate and contact their birth parents, may request search and contact services. Such efforts are handled confidentially and the birthparent's preference is always respected. I

Information A social worker is available to answer questions regarding adoption issues, laws, and practices.
For more information about CAS Adoption Support services, please contact Kathy King at kking@childrensaid.org or 205-943-5331.
---