Adoption Support Services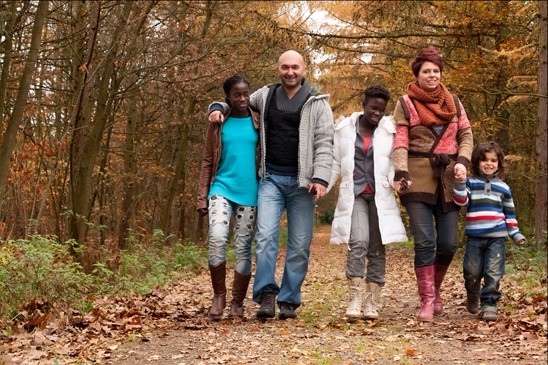 Children's Aid Society (CAS) has a long history with adoption services. While we have not directly placed children in adoptive families since 1993, we continue to provide home study services to educate, prepare, and support families who are adopting children through other agencies. In addition, we continue to provide post-adoption support for children and families who previously received CAS' adoption placement services. Fees for adoption and post-adoption services vary depending on what is required and where the family resides. A sliding fee scale is available.
Adoption Support Services prepare families for the adoption process. Services include:
Birthparent Interviews - CAS social workers can conduct birthparent interviews to document social and medical family history and the reason for the adoption. Only non-identifying information is released to the adoptive parents unless written consent is obtained.

Home Studies - Families wanting to adopt a child independently of the agency either internationally or domestically are required to complete a home study process to insure the child being adopted will be placed in a safe and supportive family situation. CAS social workers are available to conduct those home studies.

Post-Adoption Placement Supervision - When requested or required to observe, assess, and document a family's adjustment after adoption, CAS social workers provide needed family supervision.

Support Groups - CAS hosts a free monthly support group for adult adoptees and birthparents. The group provides needed advice and emotional support for people at all stages of the life-long adoption process.
CAS provides post-adoption services to adult adoptees placed by CAS as well as those placed through other means.
Services include:
Counseling - CAS social workers can provide counseling to everyone involved in the adoption process.

Intermediary Services - CAS social workers are available to serve as an intermediary to facilitate information exchanges between adult adoptees and their birthparents.

Non-identifying background information is provided to adult adoptees and adoptive parents who previously received adoption placement from CAS. Identifying information is released only with the written, notarized consent of a birthparent.

Search and contact services are available to adoptees previously placed for adoption through CAS and are at least age 19. Such efforts are handled confidentially and the birthparent's preference is always respected. In 95% of our cases, CAS has successfully located a birthparent.

Information is provided about current adoption issues, laws, and practices.
More adult adoptees are requesting background information, including information about their medical and genetic heritage, due to their desire and/or need to be more aware of their own healthcare issues. Supportive counseling and support groups also address the mental and emotional issues, including family anxiety and stress, which members of the adoption triad often experience. Through on-going education, consumers gain an awareness of their rights, knowledge of services that are available, and how to access them.
For more information about our Adoption Support services, contact Audrey Derevenko at 205-943-5343 or adereven@childrensaid.org.
---