Programs
FOCUS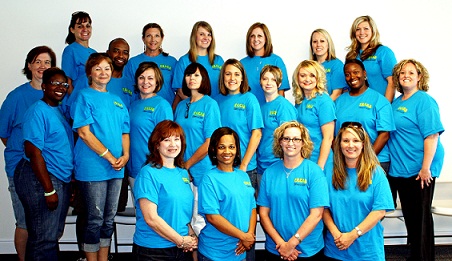 FOCUS (Family Outcome-Centered Unification Services) is a time-limited, in-home crisis intervention and family education program offered in the Family Services Division of the Alabama State Department of Human Resources.
Based on the Homebuilders Model by the Institute of Family Development in Federal Way, WA, FOCUS provides intensive services for families for whom all other intensive community services have been exhausted or are insufficient.
FOCUS is designed to reduce the potential for danger, to promote self-sufficiency, and to minimize the need for outside intervention. Advancing the definition of empowerment as the act of making the target of change the agent of change, FOCUS seeks to work with families by giving hope, engaging family members as partners, and teaching new skills to enhance family effectiveness.
CHARACTERISTICS OF FOCUS
Immediate Response to Crisis:
Contact is made with the family within 48 hours of referral or immediately for emergencies.
Treatment in Natural Setting:
All work occurs in the family's own environment: home, school, place of employment, and neighborhood.
Accessibility & Responsibility:
FOCUS Specialists are on call for their client families 24 hours a day, 7 days a week. Specialists work flexible hours in order to accommodate families' needs and meet with them according to their schedules.
Intensity:
Services are concentrated within a targeted time frame and are designed to 1) resolve the immediate crisis and teach skills necessary for the family to remain together (preservation), and 2) reunite families that have been separated (reunification).
Low Caseloads:
FOCUS Specialists carry between four to six cases at a time. This enables them to be accessible and provide intensive services when families are experiencing the most pain and have the most motivation for change.
Flexibility:
FOCUS Specialists are trained to provide a wide range of services from helping families meet basic needs of shelter, food, and clothing to providing more sophisticated therapeutic techniques.
Service Area:
Services are provided to families living in NW and SW Alabama.
SERVICE SCHEDULE
Services are initiated by the State of Alabama Department of Human Resources (SDHR) referring workers. Our Specialists contact families assigned to them within 48 hours of the referral or immediately for emergencies.

Services are provided to the family in their natural environment at no cost to them.

Services focus on family education through teaching, modeling, role-playing, observing, and hands on skill-building with the families served.

Specialists provide weekly family updates to DHR and are available for consultation at any time.

Prior to termination, the Specialist will invite the DHR worker to meet with the family for the purpose of reviewing the progress made. Upon termination, the Specialist will provide DHR a written termination summary. This summary will describe the family's progress towards meeting their goals and will include recommendations.
PRESERVATION
Preservation Services are short-term crisis intervention services in which trained FOCUS Specialists work with families identified as having at least one child who is in imminent danger of being placed out of the home. The child's imminent removal would be indicated due to abuse, neglect, sexual abuse, parent-child conflict, child behavior, drug/alcohol abuse, domestic violence, and/or mental health issues.
FOCUS is a behaviorally-oriented, intensive, in-home, crisis intervention and family education program. Families are assessed by their presenting strengths and needs to determine the appropriate course of action. The primary treatment emphasis lies in teaching skills to all family members so that these families learn to function more successfully on their own. In addition, the Specialists assess the need for ongoing, long-term help and make appropriate referrals if warranted. In summary, Specialists serve as counselors, advocates, homemakers, teachers, and referral sources for these families. The quality and intensity of this specialized service will hopefully allow families to remain intact.
REUNIFICATION
Reunification Services are time-limited, in-home, intensive services designed to help DHR reunify a family. The service is appropriate when the child(ren) have been in a placement for more than 30 days and the DHR Individualized Service Plan (ISP) Team has reached a consensus that the goal is reunification.
FOCUS builds on the progress the family makes during its separation and helps the family stabilize and learn new skills to ensure the safety of the child(ren) when they return to the home. The program focuses on teaching necessary skills.
For more information about our FOCUS Program, contact Karla Lawrence at 205-943-5328 or klawrenc@childrensaid.org.