Networking Conference
Join us for our statewide Independent Living staff networking conference. The purpose of the conference is to increase the knowledge of the Independent Living Program for DHR staff and other professionals working the ILP Residential programs.
One hundred slots will be designated for DHR county and state office staff, provided at no charge to DHR staff. Other professionals in the state who work with IL youth, such as residential providers, IL contract providers, and other private professionals will also be able to attend for a nominal fee.
---
2017 Networking Conference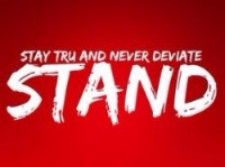 We will never deviate from the plan which is to advocate for youth in foster care to educate them how to advocate for themselves and empower them to take control of their lives by connecting to others and learning independent skills.
Will you join us on the mission?
When: April 4 - 6, 2017
Where: Ft. McClellan, Anniston, AL 35051
Conference Registration Fee: Approximately $100 (fee waived for DHR staff)
CEUs available for social workers and counselors.
---
Sample Conference Schedule
Day 1
10:30-11:45am: Registration
11:45am-1:00pm: Lunch / Keynote Session
Workshops will include a rotation addressing the following topics:
- National Youth in Transistion Database (NYTD)
- Developing Good County Relationships
- Permanency for Older Youth - Transition>
1:15-2:15pm: Workshops A
2:30-3:30pm: Workshops B
3:45-4:45pm: Workshops C
Day 2
8-9am: Breakfast
9-10:15am: General Session - Writing Effective ISPs
10:45-11:30am: General Session - Leading to Change
11:45am-1:00pm: Lunch / Youth Panel
1:15-2:15pm: Town Hall: Breakout Session (Counties / Providers)
2:30-4:00pm: General Session
For more information about the Networking Conference, please contact Ebone Watkins at 205-943-5345 or ewatkins@childrensaid.org.
---