Camp APAC
Staffer Application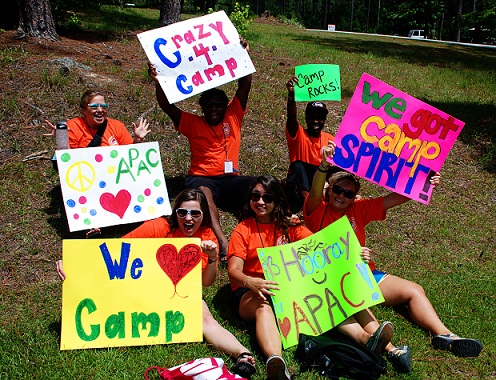 Thank you for your interest in staffing Camp APAC 2013!
The qualities we look for include, boundless enthusiasm, putting others before self, sensitivity to camper needs, willingness to work, dedication and loyalty. Prior experience in a camp setting is not a requirement for working as part of our team, however it is a bonus! Working with children in professional settings, teaching skills, and certifications are also assets to your application.
You must be 19 years old or older. If you are not yet 19, you may still apply if you will have completed two semesters of college by June 2013. Also, thorough background checks are completed on all applicants in compliance with State requirements.
Please visit Staffer FAQ for more details about staffing Camp APAC, including staff payment, schedule, responsibilities, etc.
Application Deadline: April 12
If you have questions, please contact us at campAPAC@childrensaid.org.