APAC Library
APAC Lending Library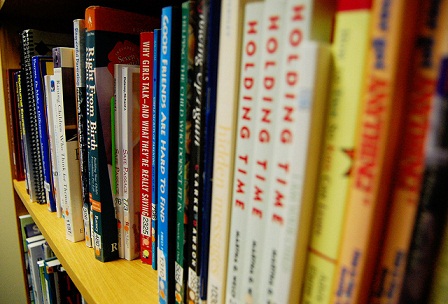 APAC has the most extensive library of resources relative to the adoptive family in Alabama. Books, DVDs, VHS tapes, audio tapes, CDs, and more are available.
The state's experts on adoption and parenting have put together resources to serve adoptive families, families waiting to adopt, foster families with a plan for adoption, and service providers.
You can visit one of the following branches:
• Birmingham: 2141 14th Avenue South, Birmingham, AL 35205
• Montgomery: 400 Interstate Park Drive, Suite 425, Montgomery, AL 36109
• Mobile: 857-B Downtowner Blvd, Mobile, AL 36609
Postage and packing are included in an effort to make this service convenient and easy for you.
Library books may be checked out for 6 weeks, and videos/DVDs and audio-tapes may be checked out for 2 weeks.
The lending library is now online! Search through your local library and conveniently reserve items. Patrons will first need to obtain a login access from the library by calling 1-800-489-1886 or by signing up below: