Permanency Conference 2017

APAC coordinates an annual statewide Permanency Conference in collaboration with the Alabama Department of Human Resources Office of Permanency, for up to 200 DHR staff participants. Other professionals serving families and children will be able to attend the conference for a nominal registration fee.
Monday - Wednesday, March 13 - 15
Conference Location
Marriott Birmingham 3590 Grandview Parkway Birmingham, AL 35243

For non-DHR Attendees, click here to book your reservation online with our reduced group rate of $113/night. (The last day to book is 2/21/17.)
Schedule - Monday, March 13
11:00 am Registration/Conference Check-In
11:30 am - 12:15 pm Lunch
12:30 - 1:30 pm Opening Session
1:30 - 5:00 pm Workshops 
Schedule - Tuesday, March 14
7:30 am Breakfast
8:30 - 11:45 am Workshops
12:00 - 1:30 pm Lunch and Plenary Session
1:45 - 5:00 pm Workshops
Schedule - Wednesday, March 15
7:30 am Breakfast
8:30 - 10:00 am Plenary Session
10:30 am - 12:00 pm Closing Session
12:00 pm Boxed Lunch
---
Featured Speakers:

"Charting the Course: A Vision for Our Youth, Our Families, and Ourselves" with Dr. Gregory Manning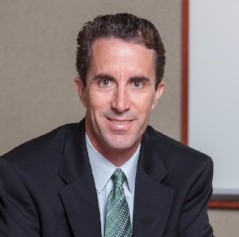 Dr. Greg Manning provides training, speaking and consulting services to professionals of multiple specialties and lay persons on a wide range of topics including permanency for youth in foster care, coping with grief and loss, improving workplace performance and experiences, secondary trauma, attachment, dealing with oppositional defiant behavior, transitional age youth and developing and sustaining collaborative teams.  He has presented at national, state and local mental health, child welfare and education conferences. He holds a doctorate in clinical psychology from the California School of Professional Psychology and is a licensed clinical psychologist in state of California. 
---

"Let's Get it Right: Multi-Dimensional Assessments in Home Study and Post Adoption Services" with Dr. Wayne Duehn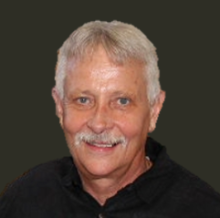 Wayne D. Duehn, Ph.D., a national lecturer and trainer, is currently on faculty at The University of Texas Arlington School of Social Work. He is also consultant to many institutions including The Casey Family Programs, National CASA, Big Brothers/Big Sisters Association, National Network of Children's Advocacy Centers. Dr. Duehn is co-author of Beyond Sexual Abuse: The Healing Power of Adoptive Families. Most recently, Dr. Duehn developed a child abuse prevention program for the Department of Defense Dependents Schools which has been implemented world wide.
---
"A Relentless Pursuit Toward Permanency" with Jennifer Behnam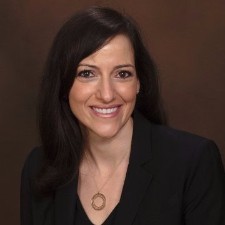 Jennifer Behnam is President of Bridging Resources and Individuals Together for Excellence (BRITE) Consulting Services, LLC, a management consulting firm specializing in strategic consulting, grant writing and program development in the social services sector. BRITE Consulting Services partners with non-profits and government entities to secure funding for new and existing programs and offers training and consultation in improving state child welfare systems. As a consultant for Casey Family Programs, the nation's largest operating foundation focused solely on reforming foster care, Ms. Behnam has consulted and trained in numerous states across the country.
Planned Workshop Topics:
Sexuality and Adolescents
Engaging and Supporting Youth in Congregate Care
All Children, All Families: Open Discussion on Supporting LGBTQ Youth
Navigating the Culture of Substance-Affected Families
Maintaining Family Connections
Youth-Centered Transition Planning
Creative Solutions for Achieving Permanency
Financial Resources for Foster and Adopted Youth and Their Families
Smart and Safe Social Media
And Many More
​
Continuing Education Credits Up to 13 Continuing Education Contact Hours available. CAS is an approved CEU provider by the Alabama Board of Social Work Examiners (#0039).
Children's Aid Society is an NBCC-Approved Continuing Education Provider (ACEP) and may offer NBCC-approved clock hours for events that meet NBCC requirements. Children's Aid Society is responsible solely for all aspects of the program. (NBCC Provider #6459)
Note: Some of these workshops may only be approved for Social Work contact hours.
Cost:
Early Registration Discount closed Friday, February 17 at 11:59 PM
Registration: $239.00
APAC Active Independent Contractors - $209.00
DHR Staff Slots: $0
Registration: All registration closed on Thursday, March 2 at 11:59 PM
---
If you have questions, please contact the Permanency Conference Administrative Coordinator Valerie Anderson at training@childrensaid.org or 205-943-5329.
---