APAC Overview

---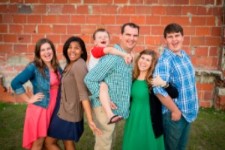 APAC is a statewide program designed to empower adoptive families facing adoption challenges and to facilitate stronger bonds and interaction within all adoptive families. APAC is a collaborative effort between Children's Aid Society and the Alabama Department of Human Resources.
 
APAC Adoption Services Help Line: 
866.803.2722
or email apac@childrensaid.org
 
---
APAC Services are available to all adoptive family members. Some services are also available to foster family members, prospective adoptive families; kinship care families, and professionals working with the foster/adoptive population. Statewide services are provided out of four APAC offices - Birmingham, Montgomery, Huntsville and Mobile.
---

---